Sacco System is the international biotech hub, for food, nutraceutical, and pharmaceutical industries. A unique network of four biotechnology companies working in synergy within a single business system, built on tradition, expertise, research & innovation. Serving more than 110 countries.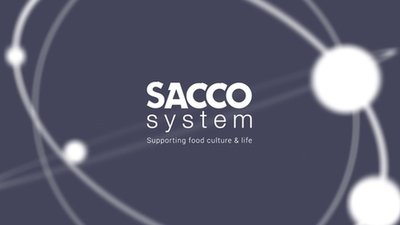 Custom Fermentation Services
We offer complete probiotic Toll Manufacturing services to our strain owners, with their own cell banks. After more than 70 years in the bacterial fermentation industry, Sacco System is able to support you from strain development (thanks to our in-house Bioprocessing Team) to large scale commercial manufacturing in our cutting-edge probiotic facilities.
Turn-Key Solutions
We realize that every customer has specific needs, but all willing the best quality. We provide integrated solutions using a global network of reliable CMO partners.
We partnered with a pool of companies well recognized for their extended experience in formulate and produce probiotics solution, able to offer innovative technologies for the creation of unique products.
As a confirmation of the strong commitment to quality, Sacco System has achieved the main certifications over the years both quality and religious.
ISO22000:2005
PHARMA GMP AUTHORIZATION
FSSC 22000 (Food Safety System Certification)
Kosher
Halal
CENTRO SPERIMENTALE DEL LATTE Srl
Strada per Merlino 3 | 26839 Zelo Buon Persico (LO) Italy
CENTRO SPERIMENTALE DEL LATTE Srl
Strada per Merlino 3
26839 Zelo Buon Persico (LO)
Italy
SACCO Srl
Via Manzoni 29/A | 22071 Cadorago (CO) Italy
SACCO Srl
Via Manzoni 29/A
22071 Cadorago (CO)
Italy