Sustainability
Striking the right balance between health, cost and sustainability
in food distribution
Karsten Smet
CEO
ACI Group, Cookham, United Kingdom

The food industry is under increasing pressure to help consumers adopt a healthy diet that is not only sustainable, but affordable and palatable. To keep pace with demand under the cost-of-living crisis, brands are looking for distributors that are reliable and resilient in the current climate, share their environmental, social and governance values, and understand the current state of the industry. This article discusses how food brands and retailers can strike the right balance within their supply chain by focusing on what really matters to the consumer – excellent customer service, realistic sustainability goals and increased adoption of digital technology.
The reality of food supply chain distribution in 2023 paints a bleak picture. Food inflation and the price of basic ingredients remain a major concern in Europe. According to recent consumer data carried out by EIT Food and Aarhus University in Denmark, 54% of those surveyed across ten European countries, believed that the Russia-Ukraine war was the main reason for increased food prices (1). Red meat, fish and dairy have seen the largest jump in price, leading to around 33-37% of consumers buying less of these products as a result of 'belt-tightening' during the cost-of-living crisis (1).
In the UK, the Office of National Statistics reported 2022's food inflation rate as the highest it's ever been since 1977, having reached 16.9% according to the Consumer Price Index (2). While in Germany, food prices increased by 18.7% (3), Spain recorded highs of 15.4% (4), and France by around 12% (5). As consumers look to purchase more affordable goods that are simple but nutritious, and retailers begin to recession-proof their businesses through reducing their own fixed costs, it's clear that the way our food industry operates is no longer sustainable.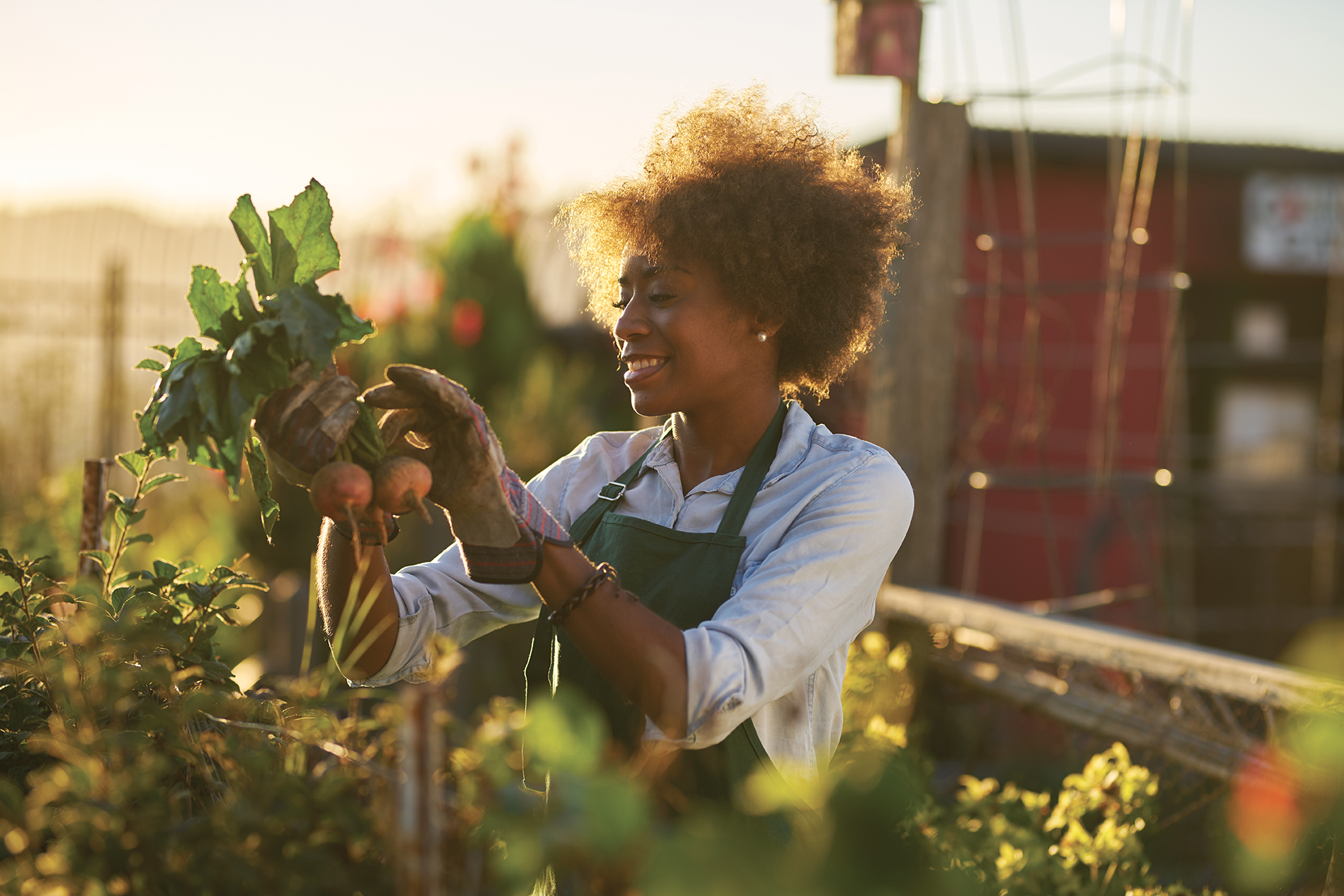 Is a food distribution 'reset' needed?
For instance, last year the EU parliament called for a 'reboot' of our food production strategy, stating that diversifying suppliers would be the key to building resilience (6). Yet while there is a pressing need for the food industry to strip back to the very basics and source locally where possible – especially when it comes to negating climate change – we also need to understand where those inefficiencies in the supply chain lie. In a recent McKinsey study on tomato harvests, for example, one-third of the tomatoes that were lost were linked to a surplus in production, while another third was down to an inability to meet customer specifications, and the final third due to irreparable damage (7). McKinsey's key takeaway here is that approximately two-thirds of tomatoes that were lost in the supply chain could be recovered with the right levels of ingenuity and innovation. With up to 40% of the world's food lost or wasted every year and our current agri-food systems linked to almost a third of greenhouse gas emissions (7), the food industry is under increasing pressure to strike the right balance between consumer health, cost and ESG (environmental, social and governance) goals.
Fortunately, significant investment in this sector is already taking place. Major brands like Nestlé and Unilever are introducing regenerative farming practices that enrich the soil and soak up carbon (8,9). Here in the UK, there are now plans to develop a £100m 'Innovation Village' in Gloucestershire that will be centred on supporting industry food production, farmers and landowners to protect land health (10). While in Edinburgh, UK, the city was the first European capital to join the 'Plant Based Treaty', an initiative that plans to tackle food-related emissions from animal agriculture and deforestation (11).
The move to a 'responsible choice' mindset
With consumers making more mindful choices about the goods they purchase, it's no surprise that sustainability remains top of their agenda. Yet recent research has suggested that while consumers want to purchase more environmentally responsible food, the cost-of-living crisis is proving challenging (12). Trends such as wellness and functionality, high protein and a rise in veganism – as proven by the Plant Based Treaty – are all here to stay, but they must become much more affordable to take root within the wider European population. So, how can food brands and retailers cut costs when a potential recession is looming?
Data from McKinsey has shown that companies that are willing to invest in 'longer-term growth' strategies often have a much larger payoff following economic recovery (7). For food distribution, this means re-evaluating your network of ingredients suppliers in line with your own sustainability targets. A 'responsible choice' mindset isn't just for consumers – in fact, brands and retailers should be leading by example.
Many distributors today work with retailers to help them discover local suppliers or those that offer sustainably sourced ingredients that share their ESG values. The best distributors are those that notice when something is amiss. For example, if an order is at a lower value than intended, a distributor should be working with the brand to help them source one that works for them at the right price.
Focusing on the customer experience
A distribution partner that recognises, understands and inspires the brand or retailer is key to delivering a great customer experience. For example, distributors that help point the retailer to a sourcing alliance network to encourage growth and future partnerships can, in-turn, lead to lower consumer prices. Not only can this affect the wholesale price, but it can also aid in building more reliability and resilience into the supply chain simply through collaboration techniques.
Consolidation of quality data is also important here too. Like alliance networks, retail data platforms can also deliver excellent insights into product performance by translating customer purchasing behaviours into useable data metrics. Retailers can easily understand the where, what, and when of a product's supply and demand trajectory, and collaborate with their key supplier by ordering a set amount to further reduce waste.
The rise of supply chain management platforms
To obtain quality data, many companies are using digital technologies like blockchain to effectively track and trace a product's journey from farm to fork. In the wake of Covid-19, those that embraced digital automation and artificial intelligence (AI) prior to the pandemic were able to respond more quickly to the challenges of supply chain disruption and were able to sustain competitive advantage (13). Gartner even predicts that by 2026, 75% of large enterprises will have adopted a format of 'smart robotics' throughout their warehouse operations (13).
Investing in digital technology is a must for retailers that want to stay competitive. Working with a distributor that can offer an AI-powered real-time SaaS data solution that can easily build resilience and minimise the impact of active and potential real-time disruptions can help retailers gain that advantage. Replacing antiquated, legacy systems is required to 'reset' or 'reboot' our food distribution methods. The industry needs a solution that can pinpoint where inefficiencies in the supply chain are hiding – then act upon it. Therefore, using AI-powered supply chain management platforms might just be the key to striking the right balance to meet both consumer and food industry needs.
Changes in Food Behaviour in times of crisis, EIT Food & Aarhus University, 2022
Consumer Price Index via FoodIngredientsFirst, January 2023
German Federal Statistic Office, September 2022
Spain National Statistics Institute, October 2022
France National Statistics Bureau, October 2022
FoodIngredientsFirst, 2022
McKinsey, September 2022
Nestlé via World Economic Forum, 2022
Unilever, 2022
Wilts and Gloucestershire Standard, 2023
Plant Based Treaty, 2022
Foodnavigator, August 2022
Gartner, 2022