Sustainability
Why upcycling underutilised side streams through sustainable closed-loop manufacturing is important to ecosystem restoration
Silke Middendorf
CCO
Biomega, Norway

Closed-loop manufacturing
With approximately 690 million people left hungry, our way of living is driving a triple planetary crisis of climate change. To combat this, the UN has called the current decade a time for ecosystem restoration. As part of that movement, the European Commission has approved more than €380 million worth of funding for 168 new projects across Europe under the LIFE Programme for the environment and climate action. This means that to move towards a circular economy, manufacturing must get smarter – with its technology, with its food production processes, and with its procurement policies. This article explores how those in the seafood industry can make complete use of underutilised side streams at scale through closed-loop manufacturing to deliver ingredients that are beneficial – in terms of their functional and nutritional properties – to our society.
Introduction
Globally, 3.3 billion people obtain up to 20% of their animal protein from consuming aquatic foods (1). In terms of consumption rates, the Food and Agriculture Organization (FAO) estimated that 158 million tonnes were consumed globally in 2019 – up from 28 million tonnes in 1961 (2). Yet of those fish that are caught for human consumption, around 35% of the fish itself is discarded (3), which includes raw material offcuts such as heads, viscera and more.
In 2016, the Marine Ingredients Organisation (IFFO) commissioned a report that estimated around 12 million tonnes of raw materials were left uncollected from processing plants around the world. The majority of those uncollected were in Asian processing plants, specifically China, which on its own as a country consumed around 36% of all aquatic foods in 2019, according to the FAO (2). These findings quickly spurred the seafood industry to find other ways of using raw materials to its advantage by upcycling.
For example, salmon is an oily fish that offers excellent nutritional content. Rich in protein, omega-3 fatty acids, vitamin B12 and other vital nutrients such as selenium and vitamin B6, salmon is often rated highly by consumers - with Norwegian salmon rated the most popular (4). However, when the salmon is processed for human consumption, the offcuts that are left over remain highly nutritional. When we upcycle these underutilised side streams they become one of the major drivers in delivering economic restoration.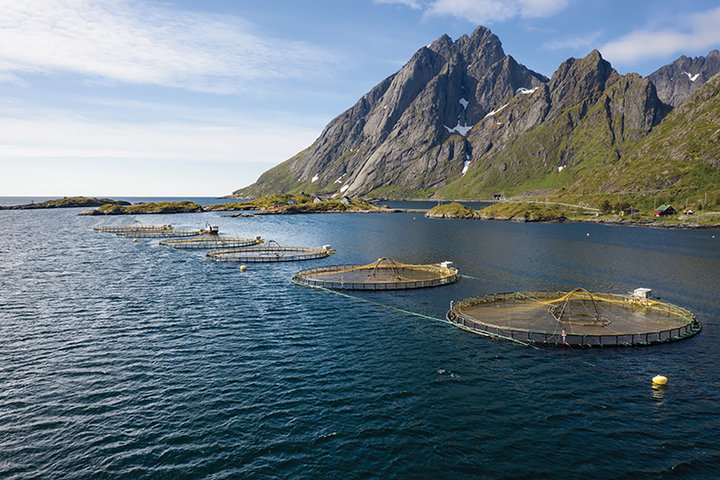 Moving to a circular economy
As part of the seafood industry's ambition to become a part of the circular 'blue' economy, the advantages of upcycling are well known. The omega-3 and omega-6 fatty acids found in salmon are being used to develop salmon oils as part of pet food toppers or mixers. There is also collagen to be found in salmon bones, which is being upcycled into dietary supplements to target the nutraceuticals and 'beauty from within' sectors for human consumption. Elsewhere, squid or cuttlefish ink is being used by chefs in the food industry (5), tilapia scales are used by the cosmetics industry to add gloss to creams and moisturisers (5), while recirculating aquaculture systems are recycling fish remains into nutrient-rich fertilizer (6).
The challenge is to ensure seafood processing plants are diverting these side streams to manufacturing facilities that prioritise the health of our planet and people, all while tackling today's increased costs of food and raw materials inflation. When up to 60% of worldwide consumers want to buy more upcycled food products (7) and 78% of US consumers state that a sustainable lifestyle is important to them (8), there is a growing need for the food industry to meet these demands with a circular – and cost-effective – approach.
The good news is that it's already happening. Many in the seafood industry have already taken steps to become more sustainable by sourcing seafood responsibly and collaborating with accredited suppliers (ASC, Global G.A.P, MSC and BRC etc.). Sourcing locally is also a big environmental choice with a reduction in cold transportation and logistics when moving seafood from processing plants to manufacturing facilities, decreasing carbon footprint. In addition, the Norwegian Seafood Federation is pushing for the country's aquaculture system to become fully electric by 2030, reducing climate gas emissions by 360,000 tonnes annually (9). While in the UK, there is new funding as part of the UK SHORE programme, which is supporting the ongoing development of green marine technology and systems in the country (9).
Sustainably driven projects
As of today, the European Commission has also approved more than €380 million worth of funding for 168 new projects across Europe under the LIFE Programme for the environment and climate action. Projects like LIFE CONQUER, which aims to demonstrate large-scale salmon peptide and oil production through a circular methodology, have obtained multi-million Euro grant funding to significantly reduce the carbon footprint of the salmon value chain.
Taking place at one of the largest hubs for maritime services, the Port of Hirtshals in Denmark, the LIFE CONQUER project's targets include reducing bio-waste from salmon offcuts by 18,300 tonnes per year, reducing greenhouse gases by 1,600 tonnes of CO2eq per year and increasing water efficiency rates by approximately 30,000 tonnes per year (10). To achieve such environmental goals, the project is utilising a new state-of-the-art biorefinery at the port that uses a continuous enzymatic hydrolysis process to gently extract the proteins from food-grade salmon raw materials.
Clean energy for clean-label products
Unlike acidic or autolytic hydrolysis, enzymatic hydrolysis offers milder and more controlled conditions, which can increase bioavailability and digestibility of the end product. If used as part of a continuous 24/7 process, it may provide a more consistent quality and yield delivering a more resource-efficient process. By using clean energy to upcycle raw materials in this way, the extracted proteins are transformed into highly nutritional and functional ingredients for human consumption as part of a zero-waste and closed-loop process.
Today, ingredients such as salmon peptides that are delivered by way of enzymatic hydrolysis are incorporated into dietary supplements and food applications within the nutraceuticals industry to improve general health and vitality. Next-generation technology is advancing the food industry at an accelerated speed, but we are only at the beginning of a long journey to economic restoration. Yet by investing in circular technologies that benefit the planet and our people through the likes of the LIFE programme via the European Commission today, there is much more hope for a brighter future for the generations to come.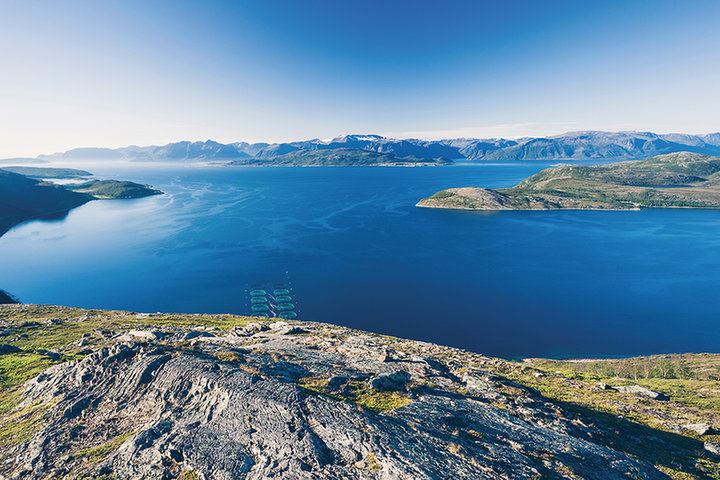 World Fish Center, 2030 Strategy, 2023
FAO, The State of World Fisheries and Aquaculture 2022.
World Economic Forum via IFFO, September 2022
Norwegian Seafood Council, 2021
FAO, Food Loss and Waste in Fish Value Chains, accessed March 2023
The Fish Site, December 2020
Upcycled Food, 2022
NielsonIQ via McKinsey, Consumers care about sustainability, February 2023
Fish Farmer Magazine, April 2023
Life Conquer, 2023. Views and opinions expressed are however those of the author(s) only and do not necessarily reflect those of the European Union or CINEA. Neither the European Union nor the granting authority can be held responsible for them.