Start-ups innovation
— Column
Rediscover carob:
The highly sustainable hidden gem
State of the art/Analogs
The world is benefiting from boosted sustainability and a focus on nutrition
The worldwide food and supplement industries are transforming rapidly. Consumers are seeking more nutritious, natural foods and supplements to address wellness concerns. With ever-stricter product-claim compliance required by governmental authorities, science-based products are capturing global attention.
The demand for sustainability and climate resilience is a top priority throughout the supply chain – and especially in source ingredients. Food manufacturers are being evaluated on their ability to comply with the United Nations Sustainable Development Goals (SDGs) and environmental, social and governance (ESG) principles. Producers are "cleaning up their labels" with fewer ingredients and no additives. CarobWay has stepped up to meet this challenge.
What's happening in the market?
Carob is the source of locust bean gum, carob molasses, fiber and other nutrients. Carob industry innovation has been stagnant for decades. While scientific research has shown that carob offers many nutritional and functional benefits, the food industry has not tapped into its true potential.
The industry has tremendous waste; carob processors typically discard the carob fruit remaining after deseeding or sell the fruit for feed. The value chain is highly fragmented among carob growers, kibblers and carob-seed food-industry users.
Minding the market gap: Why is this carob's moment? What made you decide to open the start-up?
CarobWay was launched by Udi Alroy, whose vision is to reintroduce this time-honoured plant to popular use. Udi sought a sustainable crop that can grow locally with a minimal ecological footprint. His search for a climate-resilient fruit included intensive research, conducting a multi-year tree study with Israel's forestry organization – Keren Kayemeth LeIsrael (KKL).
With carob products, CarobWay recognized the multifaceted opportunity to address numerous market deficits. CarobWay develops a portfolio of natural bioactive ingredients from carob. The company relies on scientific research to drive its products.
CarobWay's food-tech approaches introduce creative processing for highly nutritious, novel products that address a number of wellness goals. Eliminating waste, the company uses the entire fruit to produce 15 traditional and original clean label products.
Have you conducted a market assessment?
Yes, the market assessment shows a global shortage of carob seeds, and there are no major plans to increase carob production. Worldwide, carob sources are shrinking, while annual carob-based product consumption has increased by 5% and carob-related prices are climbing. Due to high demand, the industry is projected to grow by a CAGR of 5-7%.
A few important things to know about CarobWay
Introducing distinct CarobWay products
CarobWay develops pure carob-based products for food and nutritional supplement applications:
A natural sweetener with low glycaemic index that is a one-to-one sugar replacer. The product is targeted to consumers who need to balance their sugar intake.
A line of science-backed fiber-rich prebiotics (foods and supplements) to address gut health and the microbiome
CarobWay products are abundant in polyphenols, D-pinitol, tannins and other nutrients.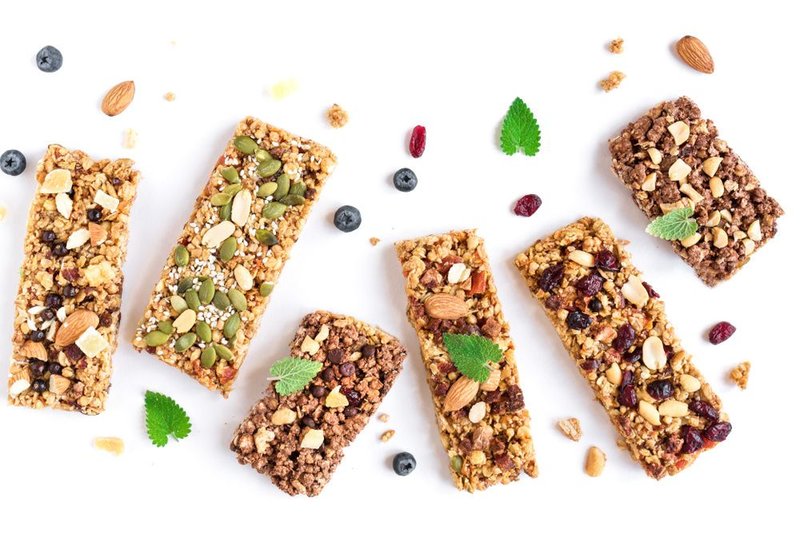 How CarobWay stands out in the market
CarobWay is an inspiration in striving to live in harmony with planet Earth and its inhabitants.
The company thinks, innovates and researches carob inside-out. CarobWay is committed to using the whole fruit, eliminating waste and preserving all the goodness of carob. Carob has very high atmospheric carbon capture and storage capabilities (carbon sequestration), which will help the company achieve net zero (net negative, actually(.
CarobWay complies with environmental, social, and governance (ESG) principles that go with the flow of nature:
Drastically limits pollution
Minimizes dependence on precious resources: water, energy, land/soil use, etc.
Minimizes effort: implementing smart farming
Is sustainable from farm to table
Promotes ethical fair-trade practices, partnering with local businesses and providing livelihoods
Each CarobWay centre of excellence leverages innovation and draws upon tech solutions from other industries to optimize the entire operation and its wholesome products. Examples include: field management, irrigation and harvesting efficiencies that deliver higher yield per hectare, extraction that minimizes processing while producing superior products and vertical integration that consumes few resources.
No startup is without its challenges
It takes distinct expertise and unwavering commitment to break new ground in developing all-natural, sustainable solutions while ensuring full control and stability of the supply chain.
A unique perspective on nutritional ingredients
CarobWay carob is the ancient fruit with a modern twist and contemporary appeal. In its mission to penetrate the mainstream food and ingredient markets, CarobWay is educating the industry on the taste, function and nutritional benefits of its carob products.