Gummies
Beauty gummies:
A sneak peek into the future
of the industry
Sara Lesina
General Manager
Sirio Europe, Belgium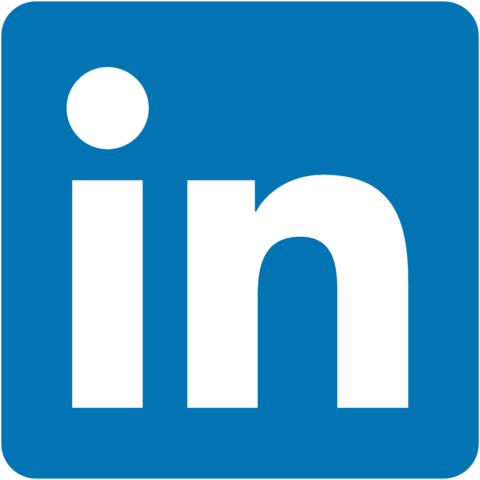 This article delves into the current beauty trends in Europe, highlighting the differences from those in the US and UK. With cross-continental teams, the article explores the subtle trends in each region that could potentially become global trends. The article focuses on two noteworthy shifts in the beauty industry: the expansion of beauty definitions and the trend towards holistic wellness and wellness from within. These changes are transforming consumers' approach to beauty products and services and may lead to new formulary options and sub-demographics within different consumer cohorts. By examining the current beauty market, the article provides insights into the future direction of the industry and its potential impact on consumers.
In the last few years, one of the sweeping trends across Europe, and more widely the global nutraceuticals market, has been the growth of the beauty segment. What began as a purely aesthetic class with ingredients like biotin, collagen, and elastin – popular for skin, hair, and nails – has evolved to incorporate a more holistic outlook combining traditional ingredients that will help combat healthy aging from the inside out. In addition to collagen and biotin, other nutraceuticals that are believed to promote healthy skin, hair, and nails include antioxidants like vitamin C and vitamin E, as well as omega-3 fatty acids and probiotics. These nutrients are, respectively, thought to help protect the body from free radical damage, reduce inflammation, and promote healthy gut microbiota, which in turn can support healthy skin.
In fact, the trend for 'beauty from within' can be traced back to Asian Pacific markets, but it has grown most quickly in the last few years in Western Europe. Specifically, Germany, France and the UK, which account for some 50% of the market here according to Euromonitor research in 2022 (1), with Germany and the UK both growing at double digit pace in each of the last two years. Unsurprisingly, this is very much a female dominated product class, but we do see notable differences and preferences between the generations.
For instance, Generation Z consumers are the most positive generation when asked about beauty products and particularly the ideas of beauty from within. According to 2023 research from Euromonitor (2) 46% of Gen Z consumers deem beauty to be 'inner confidence' as opposed to a purely aesthetic quality. So, what we now see Europe is a much wider definition of the beauty class with more diverse demographics than what we may have seen five years ago – i.e., it's a class of nutraceutical product spanning throughout women of all ages.
Consumers in Europe are, of course, also looking increasingly for more natural products, and it is common to see traditional beauty ingredients often combined with natural extracts and herbal solutions. One combination of ingredients could be CO Q10 – which positively influences the age-affected cellular metabolism and combats the signs of aging at a cellular level – with additional natural extracts that help maintain internal health. For example, combining grape seed extract – to help main healthy blood vessels and the integrity of capillaries – along with pine bark extract will help reduce the signs of aging and sun damage for a complete "inside and out" beauty product (3,4).
Furthermore, while building on another existing product popular for skin hydration, hyaluronic acid is likely to see an increasing number of innovative combinations – for example, a product with sodium hyaluronate and Vitamin C could be very successful. Sodium hyaluronate has a smaller molecule weight than traditional hyaluronic acid and is therefore more readily adsorbed and can penetrate deeper into the skin (5). Combining this with Vitamin C, which has an EFSA approved claim for the 'protection of cells from oxidative stress' and for 'normal collagen formation', is an important factor in maintaining the skin's healthy function.
Perhaps the single hottest area of nutricosmetic products to hit the market in the last few years have been collagen-based products – particularly for collagen types I and III – but what has not yet been attempted by any brand is to combine this with collagen ii for a holistic, full-spectrum collagen product. Collagen type I is known to help with skin elasticity and firmness, while collagen III maintains hair, protects against UV light sun damage, and strengthening nails. However, collagen type II is beneficial to tissue types on the inside of the body, notably for cartilage within joints (6). Putting these three collective collagen benefits together, it is easy to see how this could become a very popular gummy product with active middle-aged women looking to maintain a youth glow and active lifestyle. So, for example, we have just introduced the world's first full-spectrum collagen-based gummy (Perfect Glow) with 500mg of collagen peptide, the highest ever inclusion rate. And, we cooperated with Lonza to use their UC-II collagen active, which requires just 40mg of daily dose to be clinically proven effective (7), meaning the dose is easily achievable in just 4 gummies daily.
We see particularly strong growth for these type of beauty from within products in Germany and Nordic markets, where the idea of building health from the inside out is much more culturally ingrained. In these countries, overall wellness of the body is seen as an integral part of feeling and looking good – but this trend is increasingly also seen in the UK and even Southern Europe. Another recent trend, and one that builds on the explosion of clinical research, is the increasing prevalence of products that target the gut-brain axis and now we see these products even being marketed alongside traditional beauty ingredients. For example, as well as the more widely studied links to emotional health and immunity, the gut-skin axis is an area of ongoing research. Having a healthy microbiome may well contribute to changes in the appearance of the skin and therefore we are even seeing probiotic gummies marketed with beauty benefits.
In fact, combination products that help improve body and mind will be a game changer in the future. For example, products containing ingredients like Ashwaganda – which reduces cortisol levels (8) and has proved immensely popular in the United States – along with L-Theanine to help relax and Vitamin B complexes to help overcome fatigue and tiredness (9).
Overall, the beauty class in Europe is widening, and looking healthy on the outside, is very much tied to having a healthy immune system, healthy sleep habits and a well-balanced gut. Targeting outer beauty via a properly supplemented inner system is what is driving most consumer choices for holistic wellbeing. The other interesting aspect of this is that this trend's genesis is actually not the nutraceutical industry itself, but it has emerged out and been propagated by many of the largest conventional cosmetic and beauty companies. These brands recognised that holistic wellness could well have a role to play with supplementary beauty products.
Yet what originally began as a trend for tablets and pills has quickly shifted – via softgels – to gummies as the primary dose delivery vehicle for beauty nutraceuticals. The United States has been at the forefront of this trend, but Europe is quickly catching up. Gummies have become a popular choice for beauty consumers who are less price sensitive and are willing to invest in products that improve their complexion and overall wellness. This has led to a surge in market innovation and new combinations in this space, which is expected to be one of the dominant trends at Vitafoods, Supply Side, and CPHI Barcelona.
While taste, texture, and visual appearance have always been important factors for beauty consumers, they are becoming increasingly crucial in the gummy market. Many consumers are taking these gummies not just to support their beauty goals but also because they enjoy the taste and texture. As a result, brands need to focus on creating visually appealing, enjoyable products that stand out in a crowded market.
According to a recent report by Grand View Research (10), Inc., the global gummy market is predicted to reach USD 42.06 billion by 2028, with a compound annual growth rate (CAGR) of 12.6% during the forecast period. The driving force behind this growth is the emergence of organic, clean, and naturally formulated gummy supplements, as well as the rising demand from consumers for supplements that provide both nutrition and enjoyable flavours.
Consumer behaviour in the US Nutricosmetics market
"Beauty supplements in the US market are seeing a surge in demand, with consumers increasingly turning to natural and convenient options like gummies. The combination of beauty and wellness benefits in a tasty and easy-to-consume format has made gummies a popular choice among consumers looking to enhance their beauty routines".
Karla Acevedo - Marketing Manager, Sirio Pharma - Americas
Odai T, Terauchi M, Kato K, Hirose A, Miyasaka N. Effects of Grape Seed Proanthocyanidin Extract on Vascular Endothelial Function in Participants with Prehypertension: A Randomized, Double-Blind, Placebo-Controlled Study. Nutrients. 2019 Nov 2011(12):2844
Susanne Grether-Beck, Alessandra Marini, Thomas Jaenicke, Jean Krutmann; French Maritime Pine Bark Extract (Pycnogenol®) Effects on Human Skin: Clinical and Molecular Evidence. Skin Pharmacol Physiol 1 February 2016; 29 (1): 13–17.
Moh, S. H., Cho, S. H., Kim, Y. J., Cho, J. C., & Lee, B. W. Preparation and Application of Low Molecular Weight Sodium Hyaluronate. Proceedings , 2012. 174-175.
Campos LD, Santos Junior VA, Pimentel JD, Carregã GLF, Cazarin CBB. Collagen supplementation in skin and orthopedic diseases: A review of the literature. Heliyon. 2023 Mar 28;9(4)
Lugo, J.P., Saiyed, Z.M. & Lane, N.E. Efficacy and tolerability of an undenatured type II collagen supplement in modulating knee osteoarthritis symptoms: a multicenter randomized, double-blind, placebo-controlled study. Nutr J 15, 14 (2015)
Salve J, Pate S, Debnath K, Langade D. Adaptogenic and Anxiolytic Effects of Ashwagandha Root Extract in Healthy Adults: A Double-blind, Randomized, Placebo-controlled Clinical Study. Cureus. 2019 Dec 25;11(12)
Tardy AL, Pouteau E, Marquez D, Yilmaz C, Scholey A. Vitamins and Minerals for Energy, Fatigue and Cognition: A Narrative Review of the Biochemical and Clinical Evidence. Nutrients. 2020 Jan 16;12(1):228