Gummies
Functional gummies:
the (still) rising star
of the nutraceutical space
… and the production challenges brands can face on the ascent
Pierre-Albert Thomas
Global Director Rousselot Functional Ingredients
Rousselot SAS, France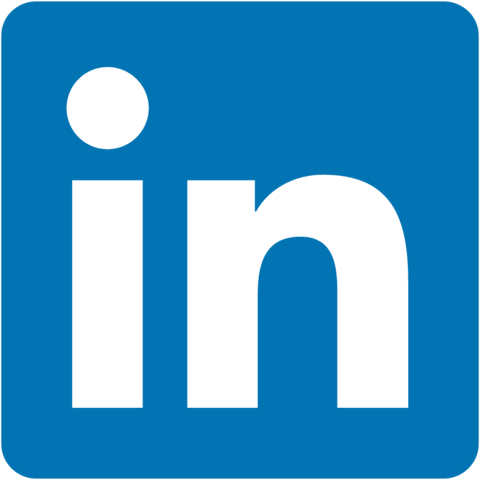 Functional gummies are one of the fastest-growing trends in dietary supplements across Europe, North America and Asia, and the global market is expected to grow at a CAGR of 13.4% over the 2023-2033 period. Their success can be ascribed to multiple factors. For example, they are aesthetically pleasing, they come with unlimited flavor possibilities and, perhaps most importantly, they are easy to chew and swallow. Despite their market growth, gummy supplement production is not without its challenges, mainly due to the traditional starch-molding method and the high temperatures required during the process. In this article, Rousselot will explore the common limitations in gummy production and how the latest technological advancements allow manufacturers not only to overcome these obstacles but also to design innovative formats.
Introduction
Tasty, convenient, and effective: functional gummies are one of the fastest-growing trends in dietary supplements across Europe, North America and Asia (1). Although they may appear as a recent pharmaceutical delivery format, nutraceutical gummies have experienced a dynamic evolution over the years. In the 18th century, apothecaries would start prescribing sugared herbal remedies in the form of candies as a convenient format to treat disorders like digestion problems and in the mid-19th century, pharmacist Oliver Chase invented the first machine to create medicated candy lozenges, changing the industry forever (2, 3).
Functional gummies as we know them today date back to the late 1990s, when they were first commercialized in the United States. This was thanks to advancements in food technology and formulation that allowed brands to add nutrients to a wide range of food matrices. At first, they served primarily as an effective and enjoyable source of minerals and vitamins for children. Over time however, they gained popularity with adults and older demographics too – so much so that in 2021 gummies saw a 74.9% boom in sales, becoming the largest non-pill format with an impressive 21.3% market share (4). And this was just the beginning – the global nutraceutical gummy market is forecast to maintain a growth rate of 13.4% CAGR over the 2023-2033 period (5).
Nowadays, functional gummies are clearly having a moment, as confirmed by the numerous prototypes displayed at Vitafoods Europe 2023. This year more than ever, gummy innovation took center stage as many ingredient manufacturers chose this delivery format for their sample products.
The motivations behind brands' interest in gummy supplements are easy to understand. Unlike pills or capsules, gummies are aesthetically pleasing and come in many shapes, sizes and colors. With unlimited flavor possibilities, they can also mask unpleasant off-tastes and, perhaps most importantly, they are easy to chew and swallow. For consumers, taking the recommended vitamins and supplements on a daily basis might even become a 'fun' and enjoyable experience. In fact, when formulated correctly gummies can include and combine a variety of active ingredients and deliver excellent shelf-life stability.
Understanding the world of gummies
Despite their market growth, gummy supplement production is not without its challenges. Notably, one of the main obstacles of this delivery format is related to the amount of active ingredients it can contain per single serving, far from the levels commonly used in a traditional pill, meaning consumers might have to take more than one to reach the recommended dosage. What's more, they can be sugar-laden to achieve the pleasant taste consumers expect. But while this may have been true in the past, gummy production technology has come on leaps and bounds in the last few years, allowing manufacturers to overcome common limitations in terms of texture, safety, active substance dosage and sugar content.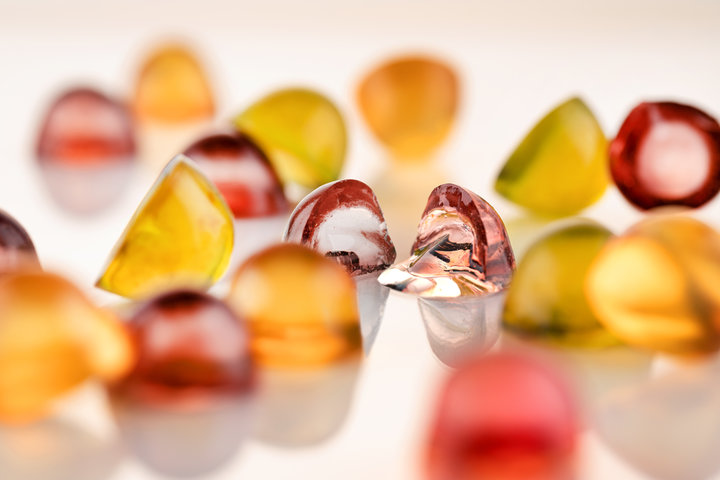 Achieving the right texture
Whatever the demographic, the first element to consider to secure consumer satisfaction – particularly in confectionery products like gummies – is texture. Gelling agents are the main basic ingredient of any gummy formulation. As such, the key to achieving the desired texture, while ensuring an efficient manufacturing process, is to choose a gelling agent with the right characteristics and appropriate functional properties.
Gelatin has been the material of choice in traditional confectionery gummies for more than 100 years, thanks to its superior mouthfeel and transparency. Valued for its unique functional properties, gelatin is one of the most versatile ingredients in the world. Plus, it enables excellent consistency between batches and ensures reproducible results. It is also highly compatible with other ingredients.
Gelatin, however – like other hydrocolloids – does present some challenges for functional gummy manufacturers. In fact, the heat required in gummy manufacturing can make it complex to maintain the stability of active ingredients. As a countermeasure, nutraceutical manufacturers would usually use an excessive amount of vitamins or supplements, with implications for cost-efficiency and accurate labelling. Happily, the introduction of new gelatin formulation technologies tailored for functional confectionery is now allowing producers to offer innovative products that boast the unique elasticity and long bite of gelatin gummies.
Overcoming cross-contamination
Speaking of formulation challenges, one of the major issues of functional gummy production can be attributed to the starch-molding method traditionally used to create jelly confectionery, which entails the recycling of starch molds across multiple batches. In fact, highly hygienic production conditions must be maintained to keep the risk of cross-contamination to a minimum and ensure functional gummies are completely safe for consumption, making it impossible to reuse starch molds.
Manufacturers have faced a sticky dilemma in the past – but this picture is changing. Recent formulation advances, powered by superior gelatin technologies, now allow gummies to be deposited into silicone or metal molds, or even directly into blister packs.
Rousselot's patented technology, for example, is able to optimize hygiene, efficiency and flexibility. Besides allowing for a starchless depositing process, this gelatin-based solution has a ground-breaking gelation speed – 15-20 minutes setting time instead of the 24 hours usually required – for faster, cost-effective and hygienic production of nutraceutical gummies (6).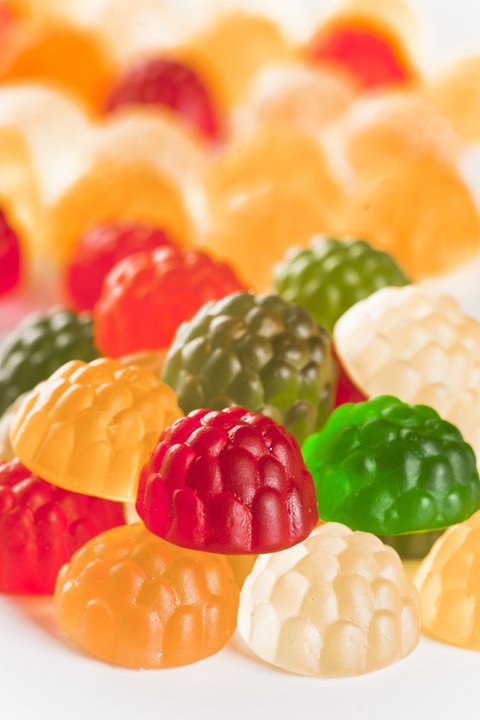 Next generation nutraceutical gummies
Today, new gelatin-based formulations not only help brands overcome traditional limiting factors, but also enable manufacturers to design innovative dosage forms. For instance, liquid-filled 'gummy caps' are a versatile delivery format made possible by Rousselot's gelatin-based solution. Since the active ingredient or API is contained within the liquid center, the risk of interaction with the gelatin excipient is greatly reduced, allowing for more accurate delivery. The lower temperature requirements needed for gummy cap production also helps maintain API stability and prevent the degradation of nutrients.
Cleaner, clearer labeling
Consumers' growing preference for ingredients perceived as clean and natural is a global trend that continues to influence their purchases, not only in foods but also in nutraceutical products. To meet these requirements, nutraceutical producers need ingredients with both the functional properties to create the high-quality products consumers expect, and a clean label positioning to address the demand for healthier and more sustainable options.
Thanks to its natural properties and sustainable credentials, gelatin empowers nutraceutical producers to create solutions that tick all these boxes. Gelatin is obtained by means of partial hydrolysis of collagen, a raw material of natural origin, found in pig skins, bovine hides and bones. Therefore, gelatin is a completely natural ingredient, e-number free, with no artificial additives and instantly recognizable to most people as a staple pantry ingredient. Highly versatile, gelatin is often used to replace several mono-functional hydrocolloids in a single application - which makes it an unrivalled asset for formulation design and shorter ingredient lists.
A common perception among consumers is that plant-based automatically equals cleaner and more natural, but that isn't always the case. Looking at gummies, clean labelling is also a challenge when it comes to plant-based formulation. Alternatives like pectin (E 440) are sometimes used instead of animal-derived gelatin in vegetarian or vegan formulations. However, unlike pectin, the gelatin used for gummy manufacturing has no E number, helping to deliver the clean labels that consumers look for.
(Not so) sweet dreams
Taste is another major factor behind the success of the functional gummy format. The industry used to satisfy the consumer's sweet tooth with added sugars and fructose syrups. However, increased awareness around the risks of excessive sugar consumption and consumer inclination towards sugar-free food are likely to thank for the meteoric rise of the sugar-free gummy market, which is predicted to post a CAGR of 5.2% between 2023-2033 to reach a final value of US$ 1040 million (7).
Delivering the same sensory enjoyment consumers get from a traditional sugar-sweetened gummy, but with less or without the added sugar, is becoming an increasingly challenging task. Gelatin is the perfect ingredient for addressing this delicate balancing act and designing healthier products in the process. Rousselot's gelatin technology for instance, makes simple sugar-free or sugar-reduced gummy production possible, thanks to its high compatibility with multiple ingredients.
A world of opportunities
Nutraceutical gummies, in short, are a true crowd pleaser. These fun and comforting jellies appeal to a vast demographic, as more consumers look for an efficient, enjoyable way to ingest their supplements and medicines. Gelatin remains the gold standard material for gummy innovation, however, creating the perfect gelatin formulation can still be a challenge. Brands need a reliable ingredients partner with extensive experience to help them overcome production obstacles, get their products to market faster and succeed in the growing gummy space.

Absolute Reports, Global And United States Functional Gummies Market Report & Forecast 2022-2028 https://www.absolutereports.com/global-and-united-states-functional-gummies-market-20990925
Forbes, The Rise Of Functional Candy, Oct 28, 2021, https://www.forbes.com/sites/annahaines/2021/10/28/sweet-functional-treats-for-a-healthy-halloween/?sh=2441303b7c3c
Innovation in Cambridge, Automated Candy Production: https://historycambridge.org/innovation/Automatic%20Candy.html
Nutrition Business Journal, 2022 Delivery Format Report, https://store.newhope.com/products/delivery-format-report-2022
Nutraceutical gummies market outlook (2023 to 2023): https://www.futuremarketinsights.com/reports/nutraceutical-gummies-market
For this technology, Rousselot received patents from both the U.S. Patent and Trademark office and the European Patent Office - U.S. Patent No. 11,490,634 - EPO EP3570680B1.
Sugar-free gummy market outlook (2023 to 2033): https://www.futuremarketinsights.com/reports/sugarfree-gummy-market