Beauty from within
Beauty and the bite
Jennifer Stansbury
Co-founder & Managing Partner
The Benchmarking Company, Reston, USA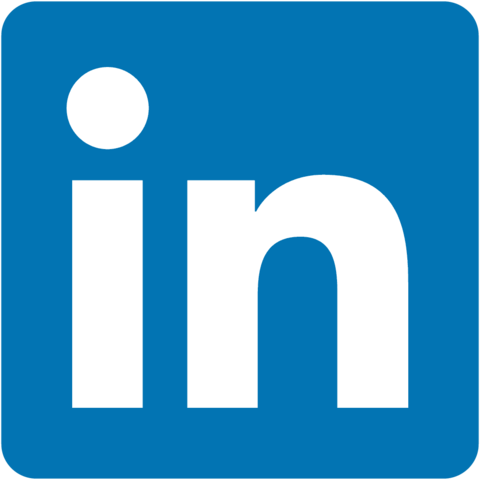 The use of supplements to complement a daily health/wellness and beauty routine is quickly becoming the norm for many beauty consumers. Beauty buyers are seeking ways to enhance their well-being through supplements that not only help them feel better, but aid in their beauty concerns - from dehydrated skin to dry and brittle nails. Explore the findings of The Benchmarking Company's research study of more 3,000 US female beauty buyers to see what she wants from a supplement, what she is buying and the problems she's looking to solve.
You've probably seen them on your Target or grocery store run—bottles, jars, and pouches of supplements in eye catching colors and engaging packaging all prominently displayed to immediately catch your attention. Ingestibles are everywhere! From tablets to gummies to powders to pills to drops, ingestible beauty has become a popular, in-demand product for consumers looking to level up their skincare and wellness regimen with products that aren't topical at all but instead ingested. And there's good reason for this interest. Supplements seemingly address every sort-of concern; feature well-known ingredients consumers already use; come in yummy flavors, and are available in a large variety of formats that make them easy to slide into a daily routine, like vitamin gummies or coffee creamer. But most important, according to those who use them, they work! Eighty-percent (80%) of consumers already using ingestibles report an improvement in their health and wellness since they started taking supplements, and interest is growing. Read on to find out what over 2,000 consumers (1) told us they want in a supplement and how your brand can formulate one that will be a winner.

Small Bites = Big Business
Twenty years ago, the idea that taking a pill or eating a piece of candy to help improve skin texture or the look of wrinkles was novel to most consumers. Today, ingesting an active ingredient to boost the care of skin is normal. Seventy-five percent of beauty consumers report taking vitamins or supplements, and 87% of those consumers ingest vitamins/supplements as part of their daily skin or body care routine. Just over half take more than three supplements a day and of those consumers who have been taking supplements for longer than five years, almost half (45%) report using more supplements than when they started five years ago. Plus, nearly 40% of consumers started taking supplements within the last year for health and wellness, which is reflected in her 'why' she takes supplements as a part of her self-care routine. Simply put, consumers are adopting a supplement routine because they believe supplements help them stay healthier, which across the board is becoming more and more important in all beauty/wellness categories. Where the outward appearance of aging (wrinkles, sagging, dark spots) was once the ultimate outcome of most skincare routines, today a focus on overall health is becoming more prominent (Figure 1).
Before starting a supplement routine, consumers sought out hard proof that they were worth their time and money. Sixty-two percent (62%) sought out literature with medical evidence of an improvement in health as a result of taking supplements and 63% started taking supplements after consulting with their primary care physician.

Figure 1. Why she takes supplements.
Supplemental Needs
Not surprisingly, consumers want (and expect) supplements to address multiple health concerns. Number one on their list? She wants supplements to meet her daily multi vitamin needs (70%) followed by promoting general wellness (61%), boosting immunity (43%), improving gut health (39%), improving sleep (31%), improving energy (29%), and helping with seasonal allergies and better digestion (26%).
Better overall health isn't the only reason she takes supplements. Consumers also want their supplements to address their top beauty concerns as well. However, unlike topical skincare, when it comes to supplements, skin firmness and glow are not the number one beauty issue she is using supplements to address. Instead, the top two reasons she takes supplements for beauty are hair growth/health (79%) and stronger nails (65%). Skin specific concerns start to slide in at number three with restoring collagen/firming skin (60%) (Figure 2).
Taking supplements is a win for most consumers. Eight percent of consumers say they saw an improvement in health and wellness since they started taking supplements—and quickly! Within a couple of weeks, nearly a third reported seeing results; 21% after a month 19% within a couple of months; 14% within the first week, and 4% immediately!
Like most beauty consumers, supplements buyers are educated and expect the products they buy to be trustworthy and safe. Seventy-seven percent (77%) agreed it's important to very important that brands substantiate/prove the marketing claims attached to their products. Not only do claims build trust and loyalty, when executed properly, they help mitigate the risk of litigation (a growing concern as consumer agencies crack down on false claims), they validate the efficacy of your product and contribute to truth in advertising. To help her make an informed choice, this consumer seeks out information before she purchases. Sixty-three percent (63%) read product reviews; 58% read product labels/ingredient lists; 51% research the brand online; 50% look for product claims backed by consumer research; 43% look for scientific data about the ingredients, and 31% use vitamin deficiency testing to pinpoint their specific supplement needs.
Once she's done her research and is ready to buy, what are her most important purchase drivers? Like almost all beauty categories, affordability/price lead the list followed by efficacy, clinical claims, and consumer claims and reviews. In other words, how much bang can she get for her buck (hopefully a lot!) and what experience did other consumers have with the product? This combination of information and data is what drives her interest and ultimately, her spend.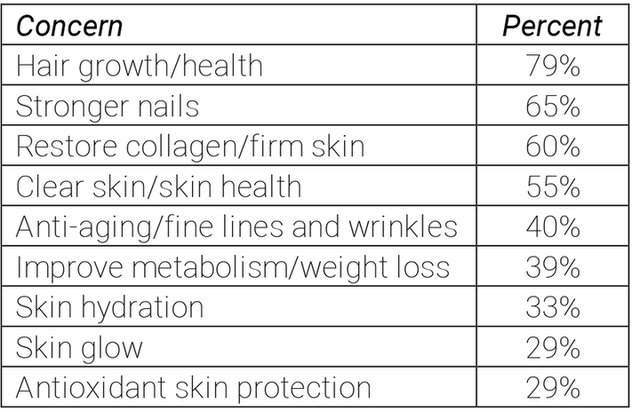 Figure 2. Beauty concerns addressed with supplements.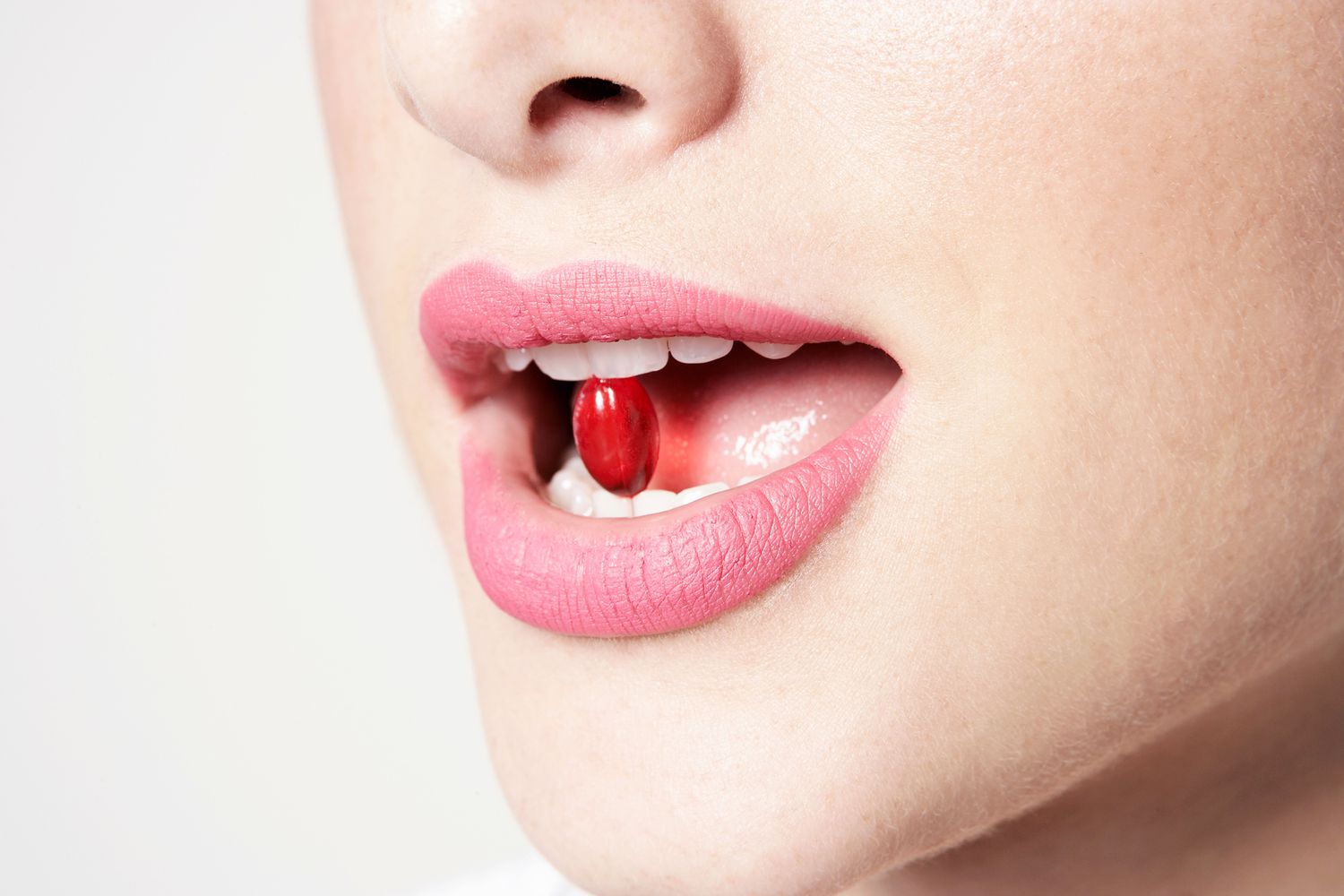 Supplement Success
Supplement consumers don't need much convincing that supplements work or are a good addition to their wellness routine. Sixty-seven percent believe an inside-out approach to wellness is healthier than taking prescription medicine and 53% believe ingesting supplements offers more powerful benefits than applying a product topically to the skin. To help see the best results, 82% would be interested in customizing supplements and having them shipped directly, and 65% would prefer an 'all in one' pill to meet their specific needs.
In terms of boosting her beauty, 91% of participants are open to the idea of taking supplements specifically for beauty and 92% believe the best way to attain their beauty objectives is to take supplements in addition to using topical skin and haircare products. In fact, three out of four respondents expect beauty brands offer ingestibles; they trust beauty brands to create high quality supplements; and they would buy these supplements from their favorite beauty brand.
For brands not yet in the supplement category, this is exciting data. Not only do consumers want to buy supplements from their fav brand, they have a lot of skin concerns they are interested in addressing with ingestibles, but not really using a supplement to address including fine lines/wrinkles, skin hydration, and boosting their metabolism (Figure 3).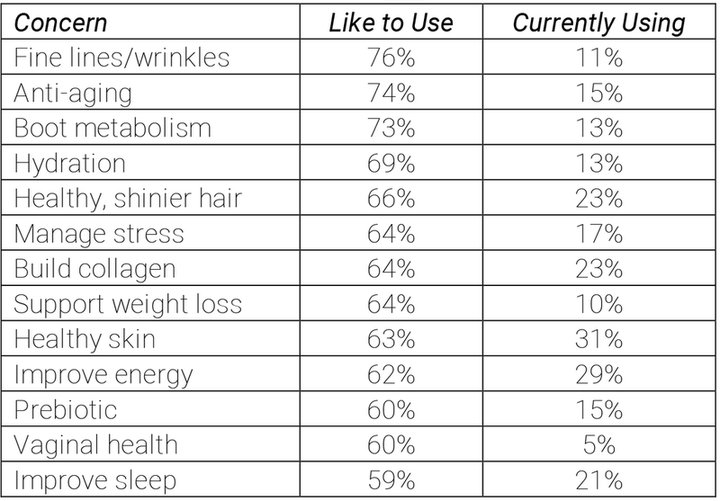 Figure 3. Beauty & health concerns she'd like to address (or is) with supplements.
A market snapshot of the supplements she's currently purchasing, which includes MURAD, Pacifica, Hum Nutrition, Perricone MD, Sugar Bear, and OUAI, tells us that consumers are willing to (and have) put their trust in newer smaller brands, not just the big, established companies. In fact, as we learned earlier, consumers want to be able to purchase supplements from their favorite brands, and their trust is high that they will make a quality product regardless of size. Her prime destination for supplement purchases is Amazon.com (64%), followed by Walmart (47%), Target (30%), drugstore (CVS, Walgreens, etc.) (30%), ULTA/Ulta.com (26%); vitamin store/online (26%), Sephora/Sephora.com (24%), warehouse membership/Costco (17%), and finally a natural grocer like Whole Foods or Sprouts (17%). Biggest players on the wish list for supplements include formulating with trusted ingredients already known to be beneficial to overall health and the skin; easy to ingest formats, like a capsule or tablet; and universally tasty flavors such as fruits or chocolate (Figure 4).

Figure 4. Her supplement wish list.
If your brand is looking to enter the supplement category, now is a great time. Interest and trust are high, and consumers want options to meet their unique ingestible needs. A few things to consider: leverage the halo effect of your hero product to expand into ingestible add-ons and formulate with ingredients that are proven to bolster results. Be transparent and give consumers the information they seek on your website and at point of sale. Like all beauty consumers, she's educated and will do the research before purchasing so consider partnering with a physician or doctor's office to reinforce your expertise to consumers. Finally, be certain your product claims are buttoned up and don't fall into the 'Don't' trap: don't make unsubstantiated claims; definitely don't make structure/function claims (claims that your product can alter the body's natural functions), and don't rely on consumer perception studies that are derived from "add-on" studies to a traditional clinical study unless that study is national in scope, consumer-relevant, and is conducted using international standards for claims testing.
Instead, do conduct studies with a consumer-relevant panel that is adequate in size to substantiate the claims you want to make in market, and work with a research firm that follows international standards for claims testing. Finally, do plan for regulatory scrutiny, which is increasingly more common by leveraging clinical and consumer testing to demonstrate product benefits.
Online survey conducted in October 2022 with 2,174 female beauty consumers, ages 18+.