Editorial
Biohacking for a healthy lifestyle
The fact that diet influences health is an ancient concept. Nonetheless, as science continues to advance, our understanding of the mechanisms through which it acts has developed and our ability to harness its benefits has progressed and become more focussed. Because the effect of diet on health is so widely accepted, its sheer importance is sometimes lost. However, when the influences of diet, the gut microbiome and genetics on the human metabolome were assessed, diet was found to be the strongest influencer by far; influencing 610 compared to 85 and 38 metabolites, respectively (1). Such studies remind us of the true importance of using diet as a principal intervention tool for promoting and supporting whole body health.
State of the art/Analogs
You have heard of hacking computers, hacking smartphones and hacking email. However, what about hacking your body? It is all about obtaining and applying data. While in computer science it is linked to compromise digital devices, in humans it related to update yourself.
Biohacking is a way to upgrade yourself physically and mentally. All starts with a deep understanding of your individual biological needs, which allows you to discover and define personal strengths and weaknesses. Based on this, you discover and define your distinct lifestyle routines to reach the ultimate goal to be a focused, high performer with peaceful mind and contentment, prepared for longevity without compromising on quality of life.

You think it sounds like a dubious trend that will quickly pass? Be careful, you might be already caught deeper in it than you think. Biohacking is real. Scientific institutes, healthcare professionals, service providers, entrepreneurs, and also dietary supplement brands are working on it globally.
Retailers and policymakers called to the stand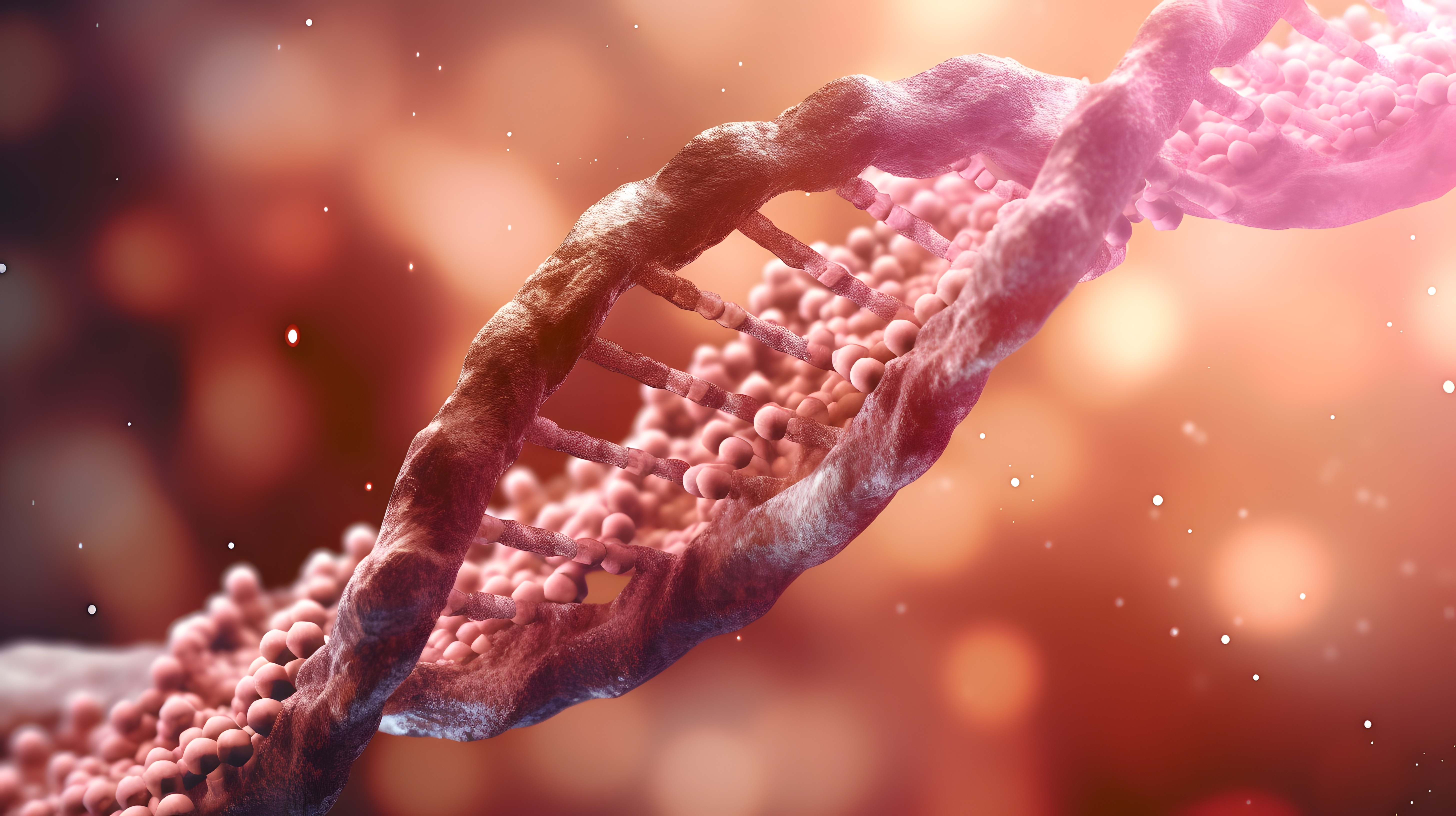 In my last editorial openings about healthy lifestyle, I wrote about habits that you may not even consider as biohacking, like eating healthy, exercise, yoga, spending time in nature, sleeping well and using dietary supplements.

The difference between healthy lifestyle and biohacking is the data driven approach. For example, in the past it was traditionally known that people from Nordic countries, with limited sun exposer, are likely to have a Vitamin D deficiency. Today, it is a routine to measure Vitamin D levels in blood analyses and individual decisions are made if supplementation is necessary or not. This is an example for applied biohacking.
Progress in science, especially in the elucidation of DNA, allows the identification of individual differences and similarities to determine our biological status and possible risk factors. Even if the collection of DNA data is ethically challenging, and the privacy of its use is of particular concern, there is an increasing availability of human genomics. Anyone who wants to learn more about their ethnic roots, only needs to spit into a home testing tube and will get a comprehensive ancestry breakdown in soon. On the medical side, DNA testing has led to big achievements in individual drug selection, as patients may be aligned to different metabolic pathway groups, or cancer subtypes. Consumers are getting step by step comfortable sharing personal data with private companies, like service providers for DNA testing or dietary supplement platforms. Euromonitor International asked consumers about their attitude towards sharing personal data. In 2020, 26%, and in 2023, 30% felt comfortable about it and interestingly the highest agreement was found for males aged 30-44 years, where 38% had no problem in sharing personal data. It looks like a big data revolution is on its way to allow additional insights into nutritional patterns, blood testing, sensors and smart devises to monitor habits, and algorithms for predictive models and recommendations to optimize health. There is an increasing demand for data driven wellness guides and key players in the market offer already special platforms targeting menopausal support, genetic insights for cognition and muscle prevention, mitochondria support for aging cells or overall personalized nutritional partnerships.
As a scientist, I prefer a rational approach and always select methods, which will most definitely work for me. For example, I collect my full blood analyses, including nonstandard parameters, since many years in a spreadsheet and know my individual levels. I can recognize deviation long before a medical doctor would be concerned. I use wearable to protocol my activity levels, to monitor changes in habits and to motivate myself as I am not a sporty person per se. I made blood and skin allergy test to know which substances to avoid. I would go for DNA testing, to select the medication best working for me and for sure I would go for implants to monitor biomarker if suffering from a disease where individual drug dispensing is key. I am a person applying biohacking.
DNA testing as wellness guide? Subscribing to a nutritional platform to include my personal data to get additional evaluation and advise based on the large dataset of subscriber? Today, it does not appeal to me as it looks like you may get different results from different providers depending on the size of data collection they have and the algorism they apply. Artificial intelligence (AI) methods offer promising advantages, but conclusions are done differently than humans do, and hence need to be subject to careful ethics oversight. Nevertheless, I closely monitor the development of these platforms and may subscribe in the future.
My overall target is to live a real life in the 'here and now', with as much as possible self-realization. I combine experience and knowhow from the past in my presence to shape my future by making wise and healthy decisions. I want to live free, spontaneous, without unreasonable fear for health risks which were made based on a data collection which was potentially not representative for my individual parameters. I believe that healthy life expectancy is an outcome of several factors, including gender, genetics, education, socialization, access to health care, hygiene, nutrition, and exercise. I try to do my best, enjoying life while working daily on my healthy lifestyle and be prepared to get 100 plus.
Chen, L., Zhernakova, D.V., Kurilshikov, A. et al. Influence of the microbiome, diet and genetics on inter-individual variation in the human plasma metabolome. Nat Med 28, 2333–2343 (2022). https://doi.org/10.1038/s41591-022-02014-8
Cohen Kadosh, K., Muhardi, L., Parikh, P., Basso, M., Jan Mohamed, H.J., Prawitasari, T., Samuel, F., Ma, G. and Geurts, J.M., 2021. Nutritional support of neurodevelopment and cognitive function in infants and young children—an update and novel insights. Nutrients, 13(1), p.199.
Rehman, A., Tyree, S.M., Fehlbaum, S., DunnGalvin, G., Panagos, C.G., Guy, B., Patel, S., Dinan, T.G., Duttaroy, A.K., Duss, R. and Steinert, R.E., 2023. A water-soluble tomato extract rich in secondary plant metabolites lowers trimethylamine-n-oxide and modulates gut microbiota: a randomized, double-blind, placebo-controlled cross-over study in overweight and obese adults. The Journal of Nutrition, 153(1), pp.96-105.
Gee LC, Ahluwalia A. Dietary nitrate lowers blood pressure: epidemiological, pre-clinical experimental and clinical trial evidence. Curr Hypertens Rep. 2016;18(2):17.
Duysburgh, C., Van den Abbeele, P., Kamil, A., Fleige, L., De Chavez, P.J., Chu, Y., Barton, W., O'Sullivan, O., Cotter, P.D., Quilter, K. and Joyce, S.A., 2021. In vitro–in vivo validation of stimulatory effect of oat ingredients on lactobacilli. Pathogens, 10(2), p.235.
Milosevic, I., Vujovic, A., Barac, A., Djelic, M., Korac, M., Radovanovic Spurnic, A., Gmizic, I., Stevanovic, O., Djordjevic, V., Lekic, N. and Russo, E., 2019. Gut-liver axis, gut microbiota, and its modulation in the management of liver diseases: a review of the literature. International journal of molecular sciences, 20(2), p.395.
Vitaglione, P., Mazzone, G., Lembo, V., D'Argenio, G., Rossi, A., Guido, M., Savoia, M., Salomone, F., Mennella, I., De Filippis, F. and Ercolini, D., 2019. Coffee prevents fatty liver disease induced by a high-fat diet by modulating pathways of the gut–liver axis. Journal of nutritional science, 8, p.e15.
He, Q., Yang, C., Kang, X., Chen, Y., Zhang, T., Zhang, H. and Kwok, L.Y., 2022. Intake of Bifidobacterium lactis Probio-M8 fermented milk protects against alcoholic liver disease. Journal of Dairy Science, 105(4), pp.2908-2921.
Xu Y, Yang C, Zhang S, Li J, Xiao Q, Huang W (2018) Ginsenoside Rg1 protects against nonalcoholic fatty liver disease by ameliorating lipid peroxidation, endoplasmic reticulum stress, and infammasome activation. Biol Pharm Bull 41(11):1638–1644.
Singh, A., D'Amico, D., Andreux, P.A., Dunngalvin, G., Kern, T., Blanco-Bose, W., Auwerx, J., Aebischer, P. and Rinsch, C., 2022. Direct supplementation with Urolithin A overcomes limitations of dietary exposure and gut microbiome variability in healthy adults to achieve consistent levels across the population. European journal of clinical nutrition, 76(2), pp.297-308.
Ma, L., Ni, Y., Wang, Z., Tu, W., Ni, L., Zhuge, F., Zheng, A., Hu, L., Zhao, Y., Zheng, L. and Fu, Z., 2020. Spermidine improves gut barrier integrity and gut microbiota function in diet-induced obese mice. Gut Microbes, 12(1), p.1832857.
Shi, Z., Fang, Z.Y., Gao, X.X., Yu, H., Zhu, Y.W., Ouyang, H.L., Song, Y.X., Du, X.L., Wang, Z., Li, X.W. and Liu, G.W., 2021. Nuciferine improves high-fat diet-induced obesity via reducing intestinal permeability by increasing autophagy and remodeling the gut microbiota. Food & Function, 12(13), pp.5850-5861.
Leeming, E.R., Johnson, A.J., Spector, T.D. and Le Roy, C.I., 2019. Effect of diet on the gut microbiota: rethinking intervention duration. Nutrients, 11(12), p.2862.
References and notes