According to a recent market insight report by InsightAce Analytic , we can expect a significant growth of the global beauty ingestible market size with a CAGR of 11% from 2022 to 2030. In other words, it was valued at US (Dollar) 3.29 billion in 2021, and it is predicted to reach US$ 8.30 billion in 2030. Based on this projection, it is easy to see why the 'Beauty from Within' trend means business...
While the complete panel discussion with the latest insights is available at this link, here is the commentary article by Claire Tansey, Director of Operations at Atlantia Clinical Trials.
KAREN HECHT, Scientific Affairs Manager, AstaReal Inc.
IRENE CISMA DÍAZ, Marketing Manager, Atlantia Clinical Trials
KATHARINA MÜLLER, Head of Product Development, BDI-BioLife Science
ANDREA ZANGARA, Head of Scientific Communications and Marketing, Euromed
MARTIN WALTER, Global Category Manager, Gelita
CARLO TERRUZZI, President, Giellepi S.p.A.
LUCA BUCCHINI, Managing Director, Hylobates
ANTONELLA RIVA, Head of Product Innovation and Development, Indena S.p.A.
CAROLINE SCHROEDER, Marketing Communications Manager, Lycored
NURIA CATURLA, Chief R&D Officer, Monteloeder
CAROLINE CUMMINS, Global Nutrition Manager, Oriflame
FEDERICA ZANZOTTERA, Market Manager, Nutraceutical, ROELMI HPC
SILVIA CASTEGNARO, Product Manager, SynBalance SRL
STEFAN SIEBRECHT, Managing Director, Taiyo
CHRISTELLE BONNET, Innovation Project / Preclinical and Clinical Manager, Weishardt International
PANELISTS
Nicola D'Anzi
Savio Industrial S.r.l. | Italia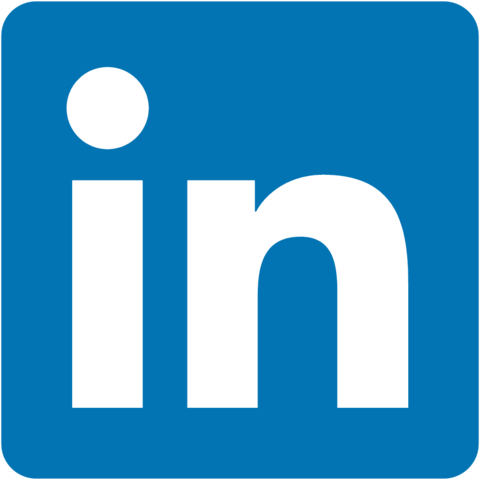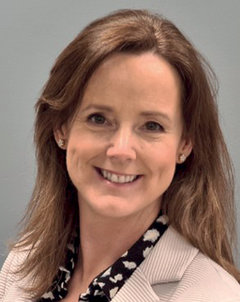 Claire Tansey is the Director of Operations at Atlantia Clinical Trials, which conduct clinical studies to investigate the safety and efficacy of functional ingredients and finished products. Prior to joining Atlantia, Claire was responsible for the clinical efficacy and sensory evaluation of the Skincare and Wellness categories at Oriflame Cosmetics. Her current focus is driving operational excellence across the Clinical Operations teams in Cork and Chicago, to ensure that all studies are delivered on time and within budget.
According to a recent market insight report by InsightAce Analytic (1), we can expect a significant growth of the global beauty ingestible market size with a CAGR of 11% from 2022 to 2030. In other words, it was valued at US (Dollar) 3.29 billion in 2021, and it is predicted to reach US$ 8.30 billion in 2030. Based on this projection, it is easy to see why the 'Beauty from Within' trend means business.
It is not a new concept that if you have a healthy balanced diet you will look and feel better. We know this from our predecessors who have passed on their wisdom down through the generations. In our fast-paced lives, we don't always make the right food and lifestyle choices, get enough sleep or have access to nutritious ingredients on a daily basis. These lifestyle factors can have a negative impact on our skin and overall appearance. At the same time, consumers have never been so well informed as they are today and know what they should be doing in terms of looking after themselves in the best way, but maybe they need a little help from supplements to actually achieve their goals.
The ageing population worldwide is expected to fuel the demand for nutricosmetics due to the rising preference to live a healthier lifestyle for as long as possible, with a 'well ageing' approach. According to a report conducted by the United Nations (2) 1 in 6 people in the world will be over the age of 65 by the year 2050, compared to 1 in 11 in 2019. Ageing is a natural process and we all know that it is inevitable, whether we like it or not. However, we can slow down this process and look better for longer, by making the right lifestyle, skincare and nutrition choices, promoting better health and achieving the inner glow that we are all striving for. These choices will ultimately determine how beautifully (or not) we will age.
WHY SHOULD WE INVEST IN THE 'BEAUTY FROM WITHIN' TREND?
Over the last few decades, there have been numerous clinical studies conducted to explore the gut-skin axis and provide scientific evidence to support the concept that the gut microbiome and the nutrients coming from food and supplements can have an impact on the condition and appearance of the skin. This is paving the way for 'Beauty from Within' laying a solid foundation of credibility on which high performance products can be built on. Ingredient suppliers are investing in research to explore the potential of their active compounds in the nutricosmetic space, in order to provide high quality, effective ingredients which will deliver strong product claims and a high return on their investment.
Consumers want credible and effective products, along with scientific evidence to provide the confidence they need before making a purchase. At Atlantia Clinical Trials, we have seen a 14% increase over the last 12 months in companies wanting to conduct studies exploring the effect of nutritional supplements on aspects of skin health, such as hydration levels, skin elasticity, skin texture, radiance and wrinkles. The combination of topical products and ingestibles is another growing area to explore the synergistic effects of enhancing beauty from the inside and outside. With carefully designed clinical studies, companies can obtain stand-alone claims for each product and combination claims for products designed to work together, which is a clever Marketing approach.
DEMAND FOR EVIDENCE-BASED CLAIMS
Pre-pandemic, the multi-step Skincare routine inspired by Asia was the popular trend. It was not unheard of for avid Skincare fans to use up to 10 different products every morning and evening. Now the perspective has changed and it appears that consumers want a more simplistic and holistic approach to caring for their skin and welcome the introduction of multi-tasking products and ingestibles to boost skin health and overall wellbeing. Trendanalytics—a predictive data and retail analytics platform—notes a 106% rise in web searches for ingestibles from 2021 and a 44 % increase in supplements formulated with mood and beauty-boosting benefits. Even the sub-trends for a 'no make-up look' and 'clean beauty' are embracing 'Beauty from Within' as consumers want to look good naturally without having to rely on makeup.
An interesting opportunity also arises to tap into the male segment for ingestibles. Whilst some men are wearing makeup to enhance their natural features, most men are still not comfortable with this idea and would prefer to have a more subtle approach to looking good and take a supplement to boost their complexion. The term 'beauty' may not be as appealing to the male market a more appropriate term for 'Beauty from Within' could be expanded to 'Healthy Skin from Within' or something similar to capture a broader audience that spans across all age groups and genders.
SIMPLISTIC AND HOLISTIC
Skin health is essential across all age groups, ethnicities and genders. This common thread means that it has so much potential to reach all consumer types in different ways to cater for their individual needs, whatever age and life stage they are at. From teenagers with acne outbreaks to women going through the menopause, each consumer type has their own specific needs which can be addressed though supplements, with carefully selected ingredients to meet consumer requirements. As the 'Personalisation' of products is becoming an expected service now, consumers are looking for solutions to make it feel like the product is perfectly tailored to their needs. At-home genetic testing kits are becoming more mainstream, where consumers can do a simple blood test or biological sample analysis to identify what areas of their genetic predisposition need to be enhanced. Consumers can then select the most relevant products to boost their beauty potential and not waste money on products that are not suitable for their individual needs.
If we think of the word 'beauty' and what it means in terms of a person's appearance, it's not just about glowing healthy skin. It also conjures up images of strong, lustrous hair, sparkling eyes, a toned physique etc., so the list is long, depending on what your beauty ideals are. There are so many potential consumer targets that we can create products for, so there are endless opportunities to explore in the 'Beauty from Within' market. We can also expect to see more products targeted towards hair and nails in the future, as there is still plenty of scope to grow this segment.
ALL AGES AND STAGES
Consumers don't think in categories as many product developers do. It is a welcome change to see the convergence of Skincare and Wellness product development, combining topical skincare and supplements, to create consumer-centric product solutions that people actually want, rather than brands deciding what they need. This will lead to a longer-term loyal customer base for brands that adopt this approach.
In addition to the product categories collaborating, we are also seeing an increase in different industries coming together to design products, bringing the Pharmaceutical, Cosmetics and Food industries together into one common focus. It is an interesting time for companies to share knowledge and innovate beyond their own limitations.

There are new product formats entering the market now to make the whole product experience more pleasurable and convenient. WGSN's yearly report for 2021 predicts that "edible skincare in the shape of sweets and health bars" will appear on the market this year. The majority of vitamin, mineral and supplement products are still in traditional capsules and tablet format, however beverages, gummies and chewable formats are all gaining in popularity and bringing a playfulness into the product experience.
A CROSS-FUNCTIONAL APPROACH TO PRODUCT DESIGN
One of the biggest considerations that needs to be factored in for any product development team is Sustainability. From the sourcing and manufacturing of ingredients to the packaging design and disposal of the pack after consumer use, there are numerous ways in which companies can make responsible choices in order to create products that have the least amount of impact on the planet. Sustainability needs to be at the core of product development and not an afterthought. From a communication perspective, the storytelling aspect of the brand has a key role to play in conveying how well the brand cares about the planet and the people living on it. It's very much about creating that emotional connection between consumers and the product, so that the consumer can feel good about using the products, not only from an efficacy perspective but that their choice to buy the product leaves them with a guilt-free conscience, knowing that they are not damaging the planet.
In summary, there are so many opportunities to deliver innovative products in the 'Beauty from Within' space and drive this segment to its full potential. It is an exciting area to watch as it evolves and merges with other sectors. To explore this topic further, we have invited experts in the areas of Nutrition, Product Development, Ingredient Suppliers, Regulatory and Marketing to share their thoughts and tell us what they think the future may hold for this segment and explain why 'Beauty from Within' is definitely more than just skin deep.
A SUSTAINABLE APPROACH
CLAIRE TANSEY
Atlantia Clinical Trials | Ireland