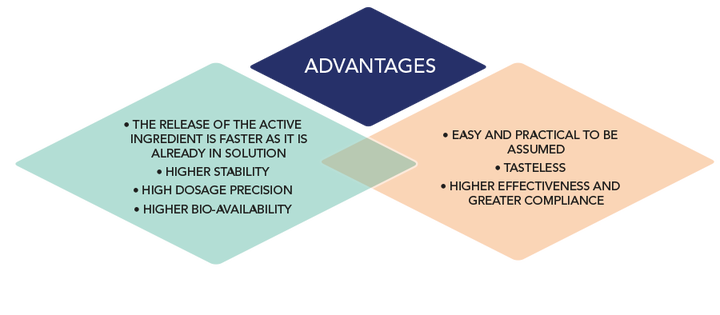 THE TECHNOLOGIES FOR NUTRACEUTICALS
In the realm of the wide-ranging nutraceuticals market, IBSA has 2 specific and innovative technologies, suited to meeting the needs of all formulations. The company studies and offers the best solution depending on the active ingredient used, the type of product, the market and the patient target of reference.
The advanced technologies at its disposal make IBSA the ideal partner for the development and production of highly innovative dosage forms.
ORODISPERSIBLE FILM (ODF)
Orodispersible films (ODF) are a new concept for the oral administration of medicines and other active ingredients, without the need for water
or swallowing.
This new pharmaceutical form is an ultra-thin strip (50-150 microns in thickness), the size of a stamp, that contains one or more active ingredients. After placing it on the upper part of the tongue, the film dissolves in a few seconds, offering rapid bio-availability of the drug.
There's a variety of polymers available for preparing the ODF, modulating the speed they dissolve at and their capacity to adhere to the mucosa (oral, palate, gums, tongue, sublingual) once the dosage form is placed in the oral cavity, to provide rapid administration of drugs both locally and systemically.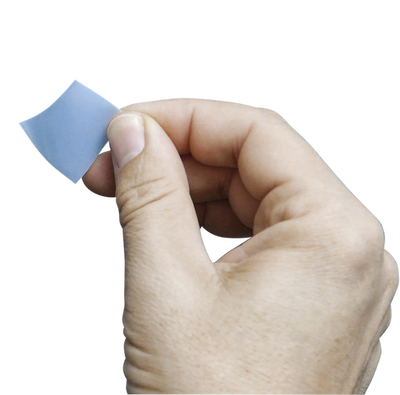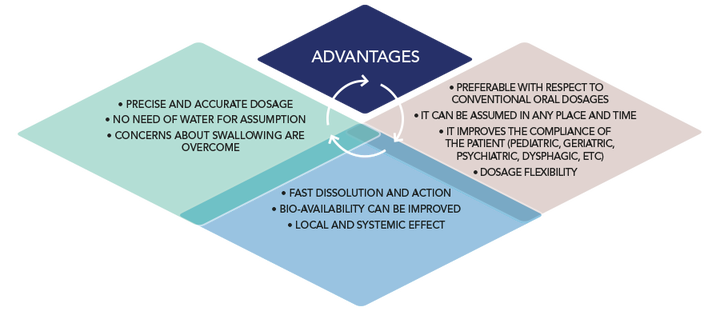 SOFT CAPSULES
Softgel technology allows an oily solution or an aqueous suspension to be incorporated into a gelatine capsule. This administration form solves the problems linked to low solubility of active substances in oily form and of solid substances with low solubility and/or permeability in water.
Soft capsules allow these active ingredients to be taken, improving patient compliance, and at the same time relieving the sensation of taste or smell.

The same technology also allows administration of a liquid solution in solid form: this is especially suited to low-concentration formulations as it can guarantee uniformity of dosage.
IBSA holds the exclusive usage rights for several patents that allowed the development of various formulations containing both pharmaceutical and nutraceutical substances.
Given its ease of use and its advantages compared to conventional oral dosage forms, several applications can be foreseen for ODF.
The novelty of orodispersible film comes from the fact that it offers a wide range of possibilities for differentiating use of the product in the nutritional sector.