HOW'S DATA SCIENCE REVOLUTIONIZING
FOOD SAFETY
AND FOOD SECURITY
What's data science and how is it changing food industry, starting from safety?
Let's analyse the phenomenon
Digitalization on production & distribution chains is occurring; we are in the amid of a huge revolution. Data is being created continually in impressive amount. Making it possible to profile potential customers to the millimeter and, therefore, to formulate truly tailored offers, data science is the engine of new business models and can also guarantee capillary control of production and distribution processes and of the entire business management cycle. When a process of valorisation of all corporate data is put in place, data science become a "business vector", defining corporate strategies.
WHAT'S DATA SCIENCE?
Traceability of food product, from its creation to final consumption, is essential to monitor its status and to be able to react promptly in case of alterations. Monitoring of the whole chain and comparison of samples, for example, would allow the detection of anomalies before the product reaches the final consumer.
Food companies are moving to start advanced research projects: an example is the idea of creating a map of microbiomes on the entire supply chain, conceived by the Consortium for Sequencing the Food Supply Chain, linked to Mars.
WHY IS IT IMPORTANT FOR FOOD INDUSTRY TO RUN DIGITAL REVOLUTION FASTER?
Three core advantages can be identified by the application of a digital and innovative ecosystem to food safety and food security:
1) Cost reduction
Digitalization is accelerating tremendously in the past 5 to 10 years; this this goes hand in hand with significant drop of the technologies-related costs. To this, it has to be considered that machine learning is continuously enabling new capabilities which is bringing production systems in being more effective and efficient. Hence, it can be deduced that the reduction in costs associated with adopting digital solutions is meant to have an increasingly significant impact on the food supply chain and in particular as regards food safety and food security areas.
2) Intervention speed & effectiveness managing supply chain fragilities
Data gets analysed not as singles but as a full pattern, providing more information in much less time. More information, sooner, means for food industry to be able to understand, plan, predict and respond in a more efficient, productive and helpful to society way. An interesting case study of Data science and machine learning to food safety concerns the analysis of information collected during health inspections of production plants. Data deriving from the inspections and related laboratory tests are passed to machine learning algorithms that can estimate the probability that a given plant will experience microbial contamination in the near future. A probability means an indication of where companies can intervene to avoid potential problems.
Also, transparency through the food chain requires a lot of data production and exchange both vertical and horizontal directed. Blockchain solutions tailored on the food industry needs are available, well aware that today there's unprecedented demand for a smarter, safer, more honest food supply — and a resilient supply chain that can act quickly should something go wrong.
3) Creating an aware consumer base brings to a better brand identity
Using data science to revolutionize food safety and food security also means communicating to the consumer the advantages that digital implementation brings. This means creating an important base of awareness on safety and security, hence giving birth to a very important value cycle which self-feeds with information and communication. When it comes to the "food & wine" topic, the strong emotional connotation of the product must be taken into the picture; values like "healthy for us, good for the planet" are getting more and more linked to emotions like contentment, pride and satisfaction.
Food neuromarketing experiments show that context and expectations change taste and consumer's choices. This means that the more evidence are given to consumers on the food safety and food security improvements, the more
will be created. Data science can drive consumers to adopt safer and healthier choices when shopping for food; at the same time can boost consumer's bond with brands and improve brands identity.


HOW'S DATA SCIENCE ALREADY REVOLUTIONIZING FOOD SAFETY?PROBIOTICS AND MANAGING YOUR WEIGHT
The use of data science is unlocking information from existing data sets that was previously not available. Data science is having a very positive influence on food safety and food security by supporting more efficient and scientific decision-making processes. A lot of solutions are coming with digital, but we must not forget that it's the will to cooperate and share information which created and will keep driving the process. And these are human factors. The way we want to do innovation can avail of high technology digital tools, but it's keeping people in the centre of the picture that we will give the best to humanity.
DIGITAL YET HUMANS
ELENA RESTA
Life Science Marketing | Italy

ABOUT THE AUTHOR
Elena Resta lives and works in Bologna, Italy. With a wealth of experience in food industry business growth & management, today focuses on content creation and communication.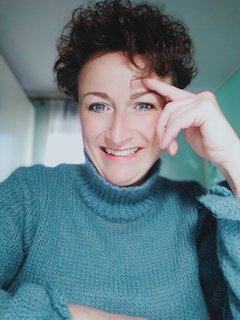 Coronavirus pandemic is changing our daily habits, also in relationship with food. The focus, in the food sector, is all on Food Safety and Food Security issues. These two concepts, at a time when cleanliness and hygiene are fundamental allies for safeguarding public health, are becoming increasingly important.
Giving clear and reliable guidelines on how to manage food at all stages of the production process is essential today more than before.
During current's year September 24 online event "Artificial intelligence, food for all. Dialogue and experiences" promoted by Pope Francis and signed by IBM, FAO and Microsoft, John Kelly III, Executive Vice President of IBM, said: "When society as a whole was faced with an alarming health emergency, COVID-19, the uses of technology to combat it made it even more evident that only by putting people, their interests and their values at the centre of our thinking we can emerge stronger from global challenges such as the pandemic and food security."
Data science, applied to food safety and food security, putting people at the centre of the picture, can also strengthen brand identity and increase consumer engagement (and if you read through to the end of the article, you'll see how).
FOOD SAFETY AND FOOD SECURITY IN COVID 19-PANDEMIC