WHY TO SLEEP FOR BEAUTY:
THE SCIENCE BEHIND
THE COMMON WISDOM

Well before Disney's Sleeping Beauty, based on a character who originates in the late 1600s, sleep & beauty have long been connected in culture and popular references. The common wisdom phrase, "beauty sleep" has been in use for over 140 years. Beauty sleep originally referred to sleep that occurred before midnight; it was thought this was more restorative and beautifying. Beauty sleep is an expression that rests on real physiological truth. "… sound sleep, which cannot fail to inspire Love." (Fink 1891).
The understanding that sleep should be part of a cosmetic regime is long held, "... Beauty-sleep. The finest cosmetic is health!" (Chavasse 1879). And of course, cosmetics have long promised to reduce the need for beauty sleep. For example, 60 years ago, Max Factor promised "8 hours of Beauty Sleep in just 10 minutes!" (Life 1961).
Sleep impacts every aspect of life. It is essential to mental acuity, mood, and health, but we often overlook it or don't understand it. Daily emotional and environmental stressors, lifestyle choices, hormones and biorhythms are complex factors that affect sleep wellness—and in turn, beauty.
SLEEP AND BEAUTY IN CULTURE
Anti-aging creams can relieve the appearance of skin wrinkles. However, by the time people search for these creams it is difficult to erase 40 years of UV exposure. Too often overlooked, one of the best fixes to dermatological conditions is sleep. And the impact is evident the next day.
Restricted sleep has a negative effect on facial appearance. However, an estimated 50-70 million Americans suffer from one or more sleep disorders (Mohiuddin 2019). Sleep is an important part of the renewal of organ systems, particularly the skin. Sleep is often the easiest and quickest pathway for improved skin appearance. Lack of sleep is certainly the best way to look your worst.
IF THE ANTI-AGING BENEFITS OF EXTRA SLEEP COULD BE BOTTLED…
RUSSEL M. WALTERS
SHREYA MANDLOI
Somn | United States


Russel M. Walters, PhD, Co-founder & Chief Science Officer, Somn
A digital sleep health spin out of J&J, Somn is creating personalized solutions for users to improve their sleep health. Russ was awarded the Johnson Medal by J&J and the Edison Patent Award by the NJ R&D Council. He is a prolific inventor with 20+ issued US patents and an active researcher with 35+ peer reviewed publications. With curiosity and experiences across a range of fields, Russ works at the interface between industry, academia, and start-ups to create technologies that become commercial products.
Shreya Mandloi is a first year medical student at Drexel University College of Medicine. She has recently graduated from Drexel University Summa Cum Laude. She has interned at Johnson and Johnson helping the R&D Department with breast cancer and sleep. She currently volunteers for the Salvation Army Rehabilitation Center and Pediatric Aids Benefit Concert.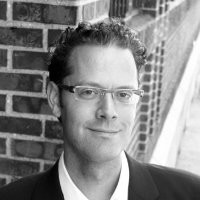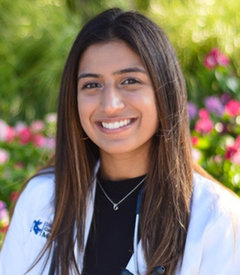 The answer to this question should inform how we approach sleep in our lives. Is sleep a waste of time that we should attempt to reduce or does sleep provide critical functions and therefore we should protect and cherish it. While sleep remains a mysterious other world that we visit each night, there are two strong arguments for why we sleep: the evolutionary biology argument of calorie optimization (Siegel 2005); and the neuroscience argument of a time to cleanse and renew the brain (Mignot 2008).
Total sleep need varies widely across species. The best predictor of how long a species sleeps is how and when they acquire their calories. Sleep is a time to conserve calories when not eating. Large herbivores (e.g., elephants, cows) need to be continuously eating and correspondingly sleep only 3-5 hours a day. Small herbivores (e.g., hamsters, gerbils) can quickly acquire enough calories and they sleep 12-15 hours. The brown bat can only hunt insects for a short period each evening and sleeps for the other 20 hours.
WHY DO WE SLEEP? OR SLEEP, WHAT IS IT GOOD FOR?
By and large, humanity no longer exists on the brink of starvation, rather the opposite. While calorie optimization may have determined our sleep need ages ago, the evolution of our big brains now requires us to protect the time of sleep for neuronal restoration and memory consolidation. Sleep is a critical time to refresh and restore the body, especially the brain, but also skin.
IN MODERN SOCIETY SLEEP IS FOR RESTORATION
And too often our faces reveal our poor sleep. Computer vision scientists have recently been using image analysis to read the sleep or sleeplessness that is written in faces (Holding 2019).
Sundelin reports that, "Human observers are sensitive to multiple facial cues that signal someone's sleep history" (2017). Subjects who had their sleep restricted were observed to be less attractive and less healthy.
THE FACE REVEALS HOW YOU SLEPT
When the skin is disturbed and uncomfortable, it is often hard to enter deep sleep and hard to maintain it. This is not surprising, and the literature contains a number of studies where a multitude of dermatological conditions are associated with negative sleep quality. Eczema, atopic dermatitis, psoriasis, itch and sunburn have all been shown to have a significant negative impact on sleep. Most children with eczema also had a concurrent sleep disturbance, including significant long time to initiate sleep, a harder time to maintain sleep, and more excessive daytime sleepiness (Camfferman 2010). Adults with eczema had more difficulty falling asleep and maintaining sleep, with corresponding more fatigue and daytime sleepiness (Silverberg 2015). This skin problem to sleep problem is less interesting to address; consumers are already motivated to solve their skin problems, and the sleep disturbance is only one additional side effect of the central skin problem. Using sleep to improve beauty is the interesting problem.
SKIN PROBLEMS CAN CAUSE SLEEP DISRUPTION
Poor sleep leads to higher transepidermal water loss (TEWL) (Yoshizaki 2017) and a decrease in skin hydration, decreased elasticity, and decreased blood flow (Kim 2017). Good sleepers have lower intrinsic skin aging scores (Oyatekin-White 2014). Patients with sleep apnea who were more treatment compliant (i.e., had better sleep) were perceived as more youthful (Chervin 2013). Moreover, growth rate of hair was lower in rats that were sleep deprived (Kushida 1989).
SLEEP PROBLEMS CAN CAUSE SKIN/BEAUTY PROBLEMS
Many of our bodily systems have a daily, or circadian, variation that both supports the regulation of sleep and wake and also prepares for sleep, providing the body what it needs at the appropriate time of day. Circadian biology has been one of the most dynamic and interesting fields of late; the 2017 Nobel Prize was award for the discoveries of molecular mechanisms controlling the circadian rhythm. The body's circadian clock, or in fact multiple clocks, are entrained to zeitgebers, external stimuli that vary over the course of the day, such as sunlight, temperature, eating and drinking. Figure 1 shows some of the bodily systems and functions that have a circadian variation. As the body transitions from sleep during the night to waking in the morning, melatonin falls and cortisol and testosterone rise. Body temperature and blood flow, which had been decreasing over the course of the night, begin to increase. The body becomes more active, heart rate increases, and mood generally becomes more positive.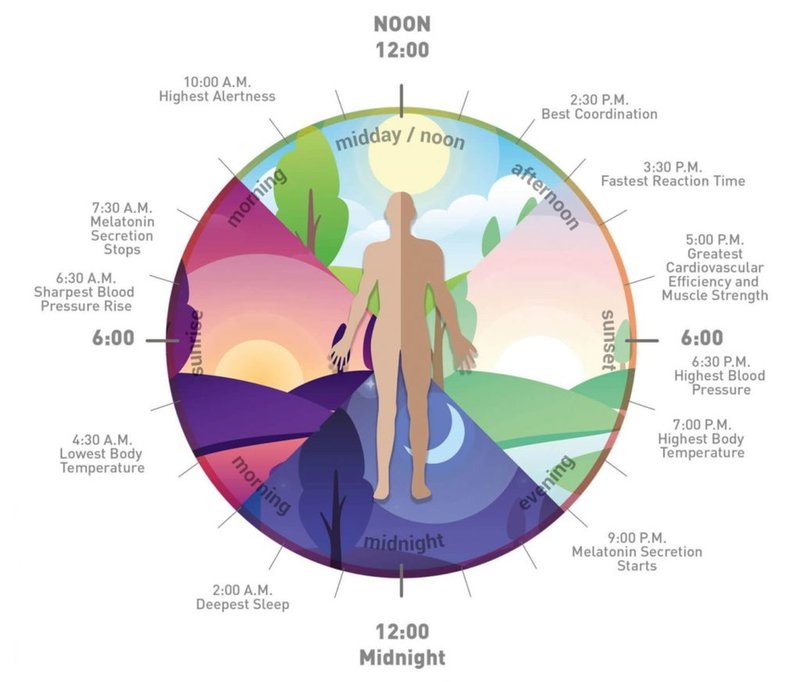 CIRCADIAN BIOLOGY: YOUR BODY KNOWS THE TIME
Much is still to be discovered, but we are learning more about how circadian rhythms change in the skin. Skin blood flow is low through the night, lowest in the morning, and the highest in the afternoon, with a second peak wave occurring before onset of sleep. Despite lower blood flow TEWL is the greatest at night. The immune system signaling molecule interleukin-2 is increased in the nocturnal hours making individuals more susceptible to pruritus. Circadian pattern of plasma concentrations of B-endorphins and enkephalins with the highest levels during morning and activity periods.
CIRCADIAN BIOLOGY & THE SKIN
Sleep impacts beauty, a lot. Skin care products can help establish positive routines; night-time as time for sleep & morning as time for wake (Mindell 2017). Chronotherapy aims to enhance treatment effects and minimize side effects by optimizing the timing of treatment. What chronotherapy means for beauty is a work in process, and an area ready for meaningful innovation.
WHAT TO DO: THERE IS A BEST TIME FOR EVERYTHING