DIVERSITY IN INGREDIENTS
A report by ResearchAndMarkets in 2019 found that many different actives are now being used in scalp care, including traditionally chemically derived actives, such as steroids, but also plant and algae extracts, microbiome regulators, fermented actives and supernatant cultures, all of which can claim more 'natural' and 'sustainable' credentials.
Among the plants whose leaves, roots and flowers can yield extracts beneficial to the scalp are pomegranates, juniper and aloe vera. Species of algae used include laminaria, pelvetia and undaria. Both are increasingly popular in Europe, while ayurvedic and organic ingredients remain most common in Asia. The US market, meanwhile, is seeing a growth in demand for anti-microbial and anti-mitotic actives. Probiotics for sebum regulation are a niche but rapidly growing area everywhere.
The skin on the human scalp is similar to facial skin, having the same basic layers and containing the same cell types. One big difference, however, is that the scalp has about 100,000 hair follicles embedded in it, as well as the sebaceous glands associated with them. Scalp skin is also thicker than facial skin, with more blood vessels, and it produces more sebum.
Scalp care is a small but rapidly growing part of the personal care market. Like so many modern personal care trends, it began in Asia and particularly in Japan, where both men and women regard taking care of the scalp as equally important as taking care of the skin. According to some, the proverbial 'good hair day' in K-Beauty regimes starts with scalp care.
A BOOMING MARKET
The boom in product launches began in 2012 and has continued ever since. At first, scalp care related mainly to alcohol-, sulfate- and silicone-free shampoos and conditioners that were meant to be scalp-friendly at the same time. Some of the trends that drive hair care and personal care in general - sustainable natural or naturally derived ingredients, mildness, product convenience and the use of essential oils rather than fragrances – are still important drivers in scalp care and will continue to be so.
However, things have now moved on to the point where many products are being launched targeted that are specifically at scalp care in its own right rather than as part of hair care. As early as 2016, Mintel survey found that over half of consumers were interested in scalp-friendly products. The number of scalp care product launches rose to 14 in 2017, 18 in 2018 and 26 in 2019, and is on course to beat that record again in 2020.
"It's like a skin care for hair movement," says Franziska Wandrey, Research & Study Manager at Mibelle AG Biochemistry, a Swiss firm that has carried out extensive research on the biochemistry of the scalp and developed active ingredients to combat the key challenges involved.
The area is also of interest to a much larger player in personal care ingredients, BASF. "Scalp care is in the spotlight more than ever as consumers realise that the key to healthy hair is a healthy scalp," says Andrew Miller, Marketing Manager for Hair, Body and Oral Care at BASF Care Creations, North America.
SCALP CARE IN THE AGE OF COVID
Products specific to the human scalp are still few but the demand is growing rapidly
We spoke to two companies active in the field
ANDREW WARMINGTON
Andrew Warmington Associates | United Kingdom
ABOUT THE AUTHOR
Dr Andrew Warmington is a freelance journalist based in the UK and specialising in the chemicals and related industries. During the past 20 years, he has been Editor of Speciality Chemicals Magazine and Features Editor at Chemical Watch, among other roles.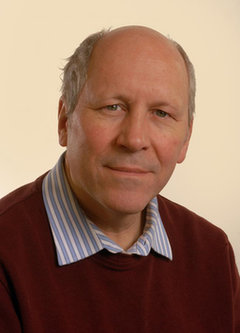 STUDYING THE MICROBIOME
A balanced scalp microbiome is highly beneficial to hair growth, says Dr Fred Zülli, Mibelle's managing director. Conversely internal stresses (genetics, medical conditions, hormones, metabolism, diet, etc.) and external ones (humidity, temperature, pollution, UV light, chemicals, harsh washing, etc.) can impact the scalp microbiome negatively, damaging hair or even causing hair loss.
If the scalp is too dry, this leads to irritation and inflammation, leading to itching. If the scalp is too oily – secreting too much sebum, in other words – that can lead to greasy hair and discomfort for the scalp itself. About 50% of people claim to have sensitive scalps, so it is far from being an uncommon problem.
In its scientific research, Mibelle has developed cell models to demonstrate the biochemistry involved in the scalp microbiome, Wandrey says. Irritation occurs when the vanilloid receptor (TRPV1) is activated by a stimulant like capsaicin, causing an influx of calcium ions into the neurons and triggering the release of calcitonin gene-related peptide (CGRP). This in turn binds to receptors on mast cells, which degranulate and release histamine, leading to the itching sensation.
Mibelle itself has developed active ingredients based on cactus extract and magnolia bark extract. The former reduces CGRP release to reduce irritation, the company claims, while the latter block the IKK enzyme from releasing transcription factor NF-KB. This aborts the process whereby NF-KB enters the cell nucleus and stimulates the production of certain cytokines that, in turn, stimulate the generation of prostaglandin that degrades collagen, leading to inflammation.
DATA-DRIVEN MARKETING
Meanwhile, BASF has partnered with an outside agency to use 'Big Data' in order to analyse trends in different sectors of the personal care market by scouring the Internet for expert insights from industry bodies, regulatory agencies, other industries, the retail space and social media.
In scalp care, they have identified multiple trends, some overlapping to varying degrees with hair care. Among these, says Miller, is the need for sensitive scalp care, partly because consumers are shampooing less frequently and are under more stress challenges.
BASF, says Philip Ludwig, Technical Account Manager for Personal Care Actives in North America, has itself developed multiple products to back up claims of soothing sensitive scalps by reducing inflammation and irritation, among other things. These are variously based on pullulan, alginate and hyaluronic acid in glycerine, serine, trehalose and urea; rapeseed extract solubilised in cetearyl alcohol; and an extract of black pepper, Inga Alba bark extract and sodium lauroyl lactylate.
An even more important key trend in scalp care is products to treat the microbiome. This, says Miller, emerged first in the health and wellness fields, with pre-, pro- and postbiotics, before migrating into skin care and now into health and scalp care applications as well.
BASF currently offers over ten different ingredients for the microbiome. These include prebiotics, postbiotic extracts and botanicals, as well as Scalposine, which was launched in early 2020. This is based on sarcosine, a naturally occurring amino acid that occurs naturally in the body with documented health and wellness benefits. Because it can reduce the frequency of use, Scalposine also addresses the between washes/second day hair trend, Miller says.
The easy application trend is expected to see even faster growth because COVID-19 is making consumers ever more aware of the dangers of contamination, according to Ludwig. Other analysts echo this, arguing that, with social distancing becoming the 'new normal', scalp care products will be affected by the trend towards 'waterless beauty systems' as a result of consumers focusing on sustainability and water conservation.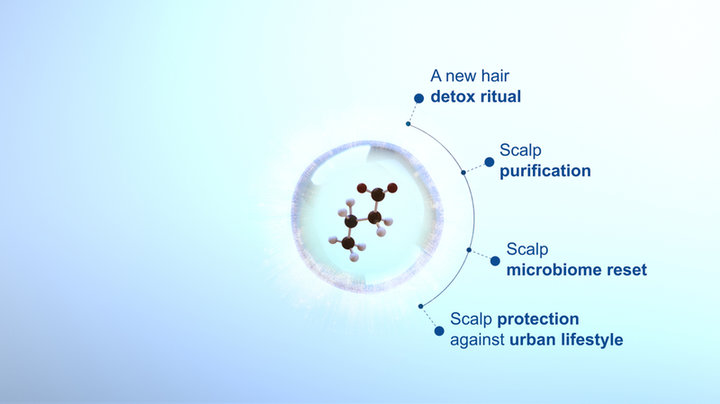 FUTURE POSSIBILITIES
In this context, with less frequent hair washing, there will be a move towards a new generation of dry shampoos and multifunctional styling products for more frequent application. Leave-on, rinseless and waterless products for hair care will become increasingly popular and such products will have to address scalp care demands too.
Precisely because scalp care is a relatively new area, it is more open to claims and new product forms than hair or skin care. For this reason, many suppliers see it as an exciting part of the market, with opportunities abounding. It seems certain that many more products will be developed for this space in the market, meeting hitherto unmet needs. Those companies with an in-depth knowledge of the complex biochemistry of the human scalp will be to the fore.