Michelle Niedziela
Scientific director
HCD Research
United States


Smart beauty is more than meets the eye
The smart device movement is growing in cosmetics, but will the general consumer grow with them? Cosmetic brands will need to understand consumer needs and concerns to develop successful smart devices that create meaningful consumer experiences, meet consumer needs, and fulfil consumer expectations.
Cosmetics consumers increasingly expect beauty companies to take the lead in tech innovation to deliver smart, more personalized beauty solutions tapping into IoT (internet of things) and AI (artificial intelligence. The solution seems to be smart cosmetic devices. Over the past few years, technology and skin care have collided more than ever before creating new tools and devices: smart beauty devices are getting smarter.
Smart technologies are marketed to enhance consumers lives and make life easier in some way. In this context, a technology is called 'smart' when it is an electronic device or system that can be connected to the internet and used interactively.
There is a large increase in use of smart technologies (e.g. smart mobile phones, tablets, wearables etc.) across all types of consumers. Once a trend limited to younger generations, smart devices are becoming more widely accepted across all types of consumers. Society is becoming more tech- and internet-savvy and consumer now experience smarter and more efficient services and innovations provided by brands. As a result, consumers are expecting more from the products and offers developed by their favorite brands.
As consumers expect the highest quality skincare products, they now also want the most advanced devices to amplify results. For formulators, this need creates an excellent opportunity for innovation. From free smartphone apps to expensive futuristic helmets, the beauty industry is proving that makeup and skincare is about much more than just standard moisturizer and lipstick.
Meeting a personal need gap
One of the biggest ways to engage consumers is on a personal level, with customized and personalized products. From skin scanning devices to skin care apps, cosmetics brands are using new technology and science to personalize products and services, creating a more intimate connection to consumers. While consumers are consistently seeking advanced and high-performing cosmetic products, the beauty companies are trying to deliver with enhanced customer experience, connection now made more possible through smart technologies.
The move towards more tech in skincare may have been driven by increased prevalence and treatment of skin disorders, greater awareness of the effects of hormonal imbalance on skin, and the explosion of skincare within the broader beauty sector, all contributing to increased diversity in consumer cosmetic needs, which often means a need for personalization. Devices usually work in tandem with advanced formulations to improve total skin care efficacy. This type of advanced personalized, customized skincare is exactly what highly educated and aware consumers want for their particular needs.
With smart technologies, cosmetics brands are collecting data about consumer preferences and needs. And to deliver the information that informed consumers want, skincare apps utilize advanced research for consistent monitoring and analysis of the skin. With day-to-day tracking of the skin's pH moisture levels, pigmentation, texture, and oiliness, skincare apps can make recommendations to consumers for products and advice for skin care routines based and customized on the information captured.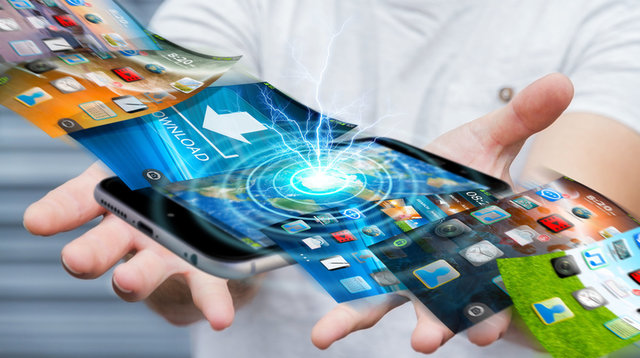 Connecting to brands
But the opportunity with smart cosmetics goes beyond the product itself. Most smart devices direct customers to the parent brand's products as recommendations. For example, some cosmetics apps utilize loyalty programs featuring early access to sales and promotions, concierge-like services for higher-tier members for personalized beauty routines, and more. Consumer engagement features like these not only enhance customers' understanding of how to best use a device, but also increase replenishment sales, meaning greater influence on the shopping experiences by brands.
But with this great control and connection, comes potentially some greater responsibility. When connecting with brands, brand authenticity and sincerity can play a major role in brand loyalty. Though beauty devices enable increased personalization for consumers and data collection opportunities for brands, there are a few issues companies will need to address before the category can achieve more mainstream adoption. Smart beauty devices that provide brand-agnostic product recommendations could more broadly appeal to consumers in the future. And tech savvy consumer have learned to see through these directed marketing recommendations.
Which begs the question…

Is it for everyone?
Several issues may prevent a consumer from using smart beauty devices.
Affordability is a major question for the majority of consumer, with smart beauty devices being positioned as premium products. For example, Foreo's device prices range from around $50 to just under $300 — with even more luxe options priced between $6,500 to $8,800. As IoT and other technologies become more widespread, these beauty devices will likely become more affordable and connected beauty routines become more mainstream as more people accept smart technologies into their lives. But in the short-term, price remains a real hurdle for most consumers.
Additionally, companies should also keep asking whether there's a real consumer need for smart devices and whether it could be perpetuating unrealistic beauty ideals that many consumer may find distasteful. Beauty devices and apps may create a vicious cycle in which consumers are constantly finding something to fix about their appearance or reminded of their cosmetic shortcomings. Some smart mirrors, for example, score consumers against each other, or compare them to some impossible beauty ideal scores and metrics. With greater consumer adoption comes a need for brands to consider their responsibility for systematic biases that could be impacting their consumers.
Further, given that these devices may add extra steps to a consumer's personal care routines, brands may struggle to ensure consistency of use, with skincare-obsessive consumers being more likely to integrate devices into their regimens than more casual users who may quickly give up more work.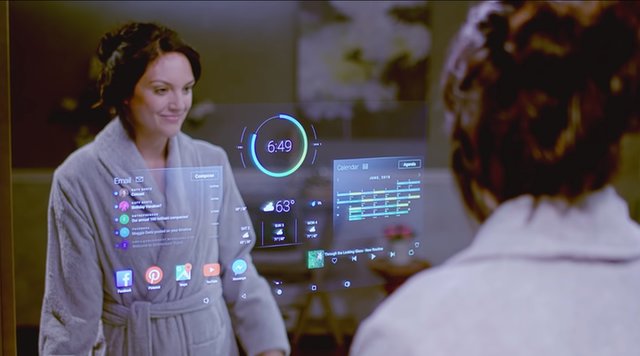 Realities of living in a digital world
In today's digital world, data is a commodity. As brands build connected beauty systems the data they collect may present a major hurdle for some consumers. There is still a degree of consumer anxiety preventing more widespread acceptance of smart technology. Much of this hesitation comes from a fear of personal compromise and exploitation of privacy.
Here are some leading privacy concerns to keep in mind:
Surveillance concerns: Perhaps the most obvious cause of resistance is concern for privacy, and the fear that smart devices may encroach on our personal lives. Though we already reveal much of ourselves to big tech companies via our online buying habits, social media footprint, and search history (among other personal data emissions), there is something that instinctively feels more intrusive about being watched, listened to, and having movements or consumption sensed and recorded. Compound this with reports of smart device data and recordings being subpoenaed in evidence, and families inevitably become skeptical about what — or who — they have invited into their home lives. If brands want to build trust, they need to be upfront about the data they collect, when they collect it, who can access it, and by what process it is destroyed.
Ownership: Even if the convenience overrides privacy concerns, many consumers are still put-off by not knowing how their data is used and shared. Brands should provide contract transparency and accessible forms of truly informed consent to empower consumers in their understanding of data sharing.
Categorization: It's no secret that data is collected from smart home devices and used to make predictions about consumer likes, preferences, and other behaviors. This process can also lead to categorizing that can be seen as problematic. This information has then been used to target or exclude groups from certain types of advertising or to adjust pricing. Brands should be clear in their communication about the models and algorithms fueled by behavioral data and educate consumers as to how their data footprint drives personalized services and advertising.
Autonomy: As public awareness of data surveillance continues to grow; focus has turned to using data insights to "nudge" and influence consumer decision-making. No brand wants to be seen as manipulative or coercive. Brands should focus communications on explaining "opt outs" and introducing opportunities for users to change and diversify their habits, brands can cultivate positive outcomes for consumer that meet personal needs rather than only commercial objectives.
Security: Regular media alerts about data security breaches have heightened public concern about how vulnerable their personal information could be to hacks and leaks. Brand need to provide clear advice on how consumers can practice good security hygiene when it comes to their smart devices.
Moving forward
Smart beauty devices seem like an inevitability, but the strong headwinds created by a new and responsible technology will just as inevitably act as a filter. Only brands that have spent time anticipating potential harms and considering user concerns will be prepared for future scrutiny. If smart beauty tech is truly about creating new levels of comfort and better beauty routines and skincare, then brands must take on an effort to encompasses the psychological comfort that comes with knowing and understanding the network and technology and influence these devices.
Together, innovative devices and formulations can boost the performance for each other for more successful cosmetic innovations. Moving from a washcloths to a smart skincare devices may sound like a big leap for the general consumer, but devices that are effective, fun to use, and paired with the right product can deliver on expectations and real results.
The goal should be to create products that consumers do not see as technology or tool, but as something core to their daily routines and lifestyle.


ABOUT THE AUTHOR
Dr. Michelle Niedziela (PhD) is a behavioral neuroscience expert in neuropsychology, psychology and consumer science. Experienced from academia (Monell Chemical Senses Center) and industry (Johnson & Johnson, Mars Chocolate) in R&D of innovation technologies and methodologies for consumer research. As Scientific Director, HCD Michelle focuses on integrating applied consumer neuroscience tools with traditional methods used to measure consumer response.