Consumer concern towards all aspects of their health has considerably risen over the past 18 months. The likes of immune health and digestive health have been two major health areas consumers have looked to address; however, weight management has also become a key concern for consumers in 2021. This concern has been accelerated by the impact of COVID-19. This can be due to reduced activity levels and more comfort eating in a time of uncertainty. So, what does this mean for consumer in 2021 and beyond and how will they look to overcome weight management issues?
Weight Management Concerns
Obesity is still one of the main health concerns for consumers across the globe as prevalence grows and so does awareness about the health complications associated with excessive waistlines. FMCG Gurus consumer insights from February 2021 show that 37% of global consumers have become more conscious about their weight as a result of COVID-19, a significant increase of 16% from April 2020. This highlights that concern is rising around excessive waistlines, as consumers recognise the health complications which can arise from this.
One of the key reasons for why consumers are now more concerned about their weight is due to two implications of COVID-19. Firstly, during the peak of the pandemic many consumers became less attentive to calorie intake whilst also purchasing more comfort foods such as ice cream and confectionery. In a time of uncertainty, consumers are prone to seeking out moments of indulgence for escapism and comfort purposes. While this may have helped alleviate stress in the short-term, it is something that has led to weight gain in the long-term.
Secondly, 33% of global consumers stated they have become more conscious about their levels of physical activity. The pandemic caused disruption to daily lifestyles, and with restrictions on movements, and closure of gyms, consumers physical activity was reduced. This along with higher levels of comfort eating has accelerated the concern towards weight management. In a post-pandemic society, there will be increased emphasis amongst consumers to try and lose weight.
However, although COVID-19 has played a major role in the concern towards excessive waistlines, it is important to note that consumers were still facing issues with weight management prior to the pandemic. This can be due to many consumers stating they did not have enough time to engage in physical activity, also suggesting that healthy diets are more expensive.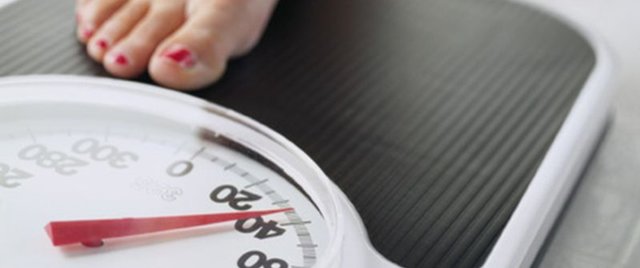 Consumer Actions
FMCG Gurus research shows that currently 36% of global consumers state they are on a diet to lose weight. Historically, diets have been focused on avoidance and moderation, with consumers focusing on trying to eliminate or minimize intake of certain food and drink, and ingredients. However, FMCG Gurus research shows that consumers are taking a broader approach to what constitutes a diet, as they look to eliminate the feelings of compromise and sacrifice that can so often result in diet plans failing. This is highlighted as 56% of global consumers consider a good diet as being balanced and one that is compromise-free. Therefore, consumers do not want to give up on indulgence, meaning brands must offer guilty free products with great taste for consumers to stick to diet plans in the long term.
When looking to lose weight, consumers are likely to adopt two strategies. In both instances, the importance of these actions is something that have intensified over the last three years. Firstly, consumers are looking to increase their intake of fresh fruit and vegetables. This is highlighted as 58% of consumers state this, an increase of 24% over the past three years. Ultimately, this back-to basics approach to nutrition is driven by consumers wanting maximum transparency over ingredients contained in products.
Secondly, they are looking to reduce sugar intake. The war on sugar continues as consumers see sugar as the number one dietary evil as it associated with a number of different health issues such as obesity and diabetes. Natural sweeteners offer a great alternative to sugar. However, it is important that the industry looks to address concerns that exist towards natural sweeteners from a sensory perspective.
Recommendations
Consumers are looking to address their weight management strategies in 2021 and beyond by adopting new diet approaches. It is important that brands and manufacturers ensure that better-for-you products are not associated with compromise. Irrespective of concerns about their health, consumers are unwilling to compromise on moments of escapism and indulgence. This is something that needs to be taken into consideration when launching new offerings – products need to offer taste and nutrition and it is crucial that health claims are not over promoted at the expense of sensory appeal. Consumers can also find nutritional labelling difficult to understand, as they become increasingly skeptical of food and drink brands. As consumers look to cut out ingredients such as sugar, it is important that brands and manufacturers ensure that nutritional labelling is simple with streamlined ingredients.
Weight management strategies in 2021