Sustainability is a major topic of concern for consumers as they become increasingly conscious about the state of the environment and whether damage done is irreversible. The COVID-19 crisis has made consumers even more concerned about environmental issues, especially as consumers are increasingly questioning whether the state of the environment is something that has contributed to the spread of the disease. FMCG Gurus insights highlights this as in February 2021, 47% of global consumers say they have become more attentive to sustainability claims made by brands. This is a 12% increase from April 2020 when only 35% stated this.
Recyclable packaging is also of high interest for consumers with two thirds believing that people not recycling is something that has a major impact on the environment. Over six in ten consumers also believe that it is important that packaging can be recycled as much as possible. However, although consumers want to recycle packaging to better help the environment, many consumers often struggle to do so on a regular basis. This is something which needs to be addressed by brands and manufacturers to help educate or incentivise consumers on the benefits of recycling.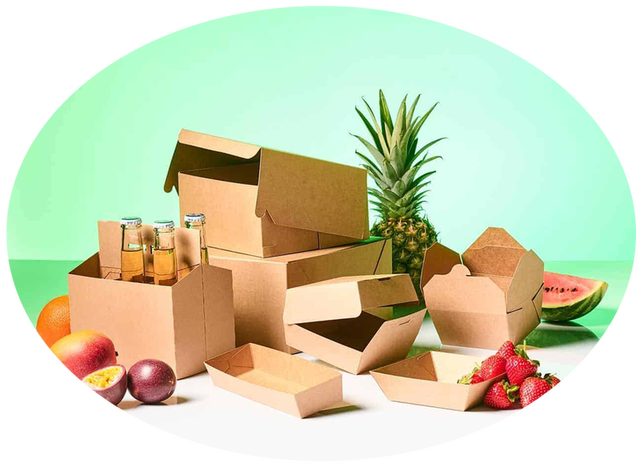 Over the last decade, consumers have often held negative perceptions towards packaging. Consumers have often associated negative traits such as being less sustainable, driving up product prices, and creating unrealistic expectations about the content inside. However, due to the pandemic an increased emphasis on safety means that consumers have re-evaluated their attitudes towards packaging. FMCG Gurus consumer insights show that 55% of global consumers state that their attitudes have changed as a result of COVID-19. Of these consumers 67% state that their attitudes towards packaging have changed in a positive way.
This is because greater emphasis is being placed on product safety, in terms of products reaching the consumer in optimal condition and also helping minimize the risk of germs, viruses, and bacteria being spread.
Consumers have become more and more concerned about the spread of germs in supermarkets. FMCG Gurus research shows that around five in ten consumers say that they are concerned about staff workers handling products in store, whilst almost six in ten consumers say this about other customers. Concerns that other consumers are not following safety compliances and are handling food and drink products before putting them back (and increasing the risk of the disease being spread) is something that will drive demand for packaging innovations that can offer reassurances around product safety.
Whilst in the long-term, consumers will place greater emphasis on issues such as sustainability, in the short-term, consumers are placing greater emphasis on packaging protecting the product inside and reducing the risk of transmission of germs and bacteria on the outside packaging. Reassurance around these issues is something that will influence purchasing habits over the next couple of years. This is highlighted as 50% of global consumers state they would be willing to pay a premium price for a product if they know the packaging offers me maximum safety.
This is a trend that will continue in the wake of COVID-19, especially as consumers question how long the virus will disrupt daily lives and how many waves of the virus there will be. This means that it will be more important than ever before for packaging to clearly communicate safety credentials.
This article is based on FMCG Gurus: The Role of Packaging in 2021 – Global Report.
For more information please contact us.
The role of sustainability
and packaging safety in 2021