Nam porttitor blandit accumsan. Ut vel.
Personalized nutrition
The current market for personalized nutrition is relatively small; however, it presents a promising scope for future development and exponential growth given the aging population and growing consumer interest in personal ownership of one's health and wellness.
To date, the personalized nutrition market has been dominated by startups and fast-moving consumer goods (FMCG) companies that are experimenting with various technologies and products.
The vibrant startup scene and active venture capital investors have led to widespread innovation in food technology, and U.S. consumers are generally eager to use the industry's new offerings.
As per the Council for Responsible Nutrition survey in 2019, a significant number of consumers in the United States are leaning toward personalization in terms of adopting personalized nutrition / supplements.
The survey pointed out that millennials are the demographic most interested in this trend.
Survey highlights gulf between youngest and oldest consumers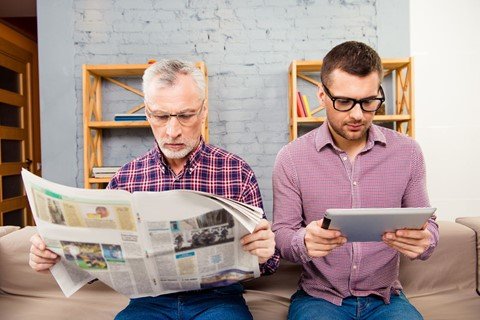 Generation Z consumers are more concerned about the sustainability credentials of food and beverage products than Boomers, and find vegetarian and vegan products more appealing, new research shows.
PR company Ingredient Communications surveyed 1,000 adults in the US and UK. A third of those aged 18-25 (34%) said they consider it 'very important' that a product is made sustainably, compared with 18% of those aged 65 and over.
Meanwhile, 38% of 18 to 24-year-olds said they find vegetarian claims on products to be 'very appealing' and 33% said they feel the same way about vegan claims. However, only 6% of respondents aged 65+ said they find vegetarian claims 'very appealing' and just 3% said the same about vegan claims.
It's not only on environmental and ethical issues that the two generations differ. The youngest consumers are much more price sensitive. In the survey, 29% respondents aged 18-24 said it is 'very important' that a product is the cheapest available, while only 3% of people aged 65+ agreed. However, consumers aged 18-24 are much more willing to pay extra for a product that is made entirely with ingredients they recognize, with 67% saying they'd do so. By contrast, only 27% of those aged 65+ would pay more.
Richard Clarke, Managing Director of Ingredient Communications, said: "It's no surprise that younger and older consumers see the world differently. But this survey sheds light on how their views diverge in the food & beverage sector. These insights highlight the importance of aligning product development and marketing with the worldview of your target consumer demographic. While there will be common ground between generations, the areas of disagreement can be quite striking – and this means a one-size-fits-all approach is risky."
The research, conducted by SurveyGoo in September 2020, also found that the youngest shoppers have the strongest feelings against GMO ingredients. Two in five (39%) said that a GMO-free product is likely to be 'very healthy', compared with just 14% of over 65s.
In addition, while nearly four in ten (38%) of 18 to 24-year-olds believe that label claim 'gluten-free' is a sign that a product is 'very healthy', only 6% of Boomers hold this view. Accordingly, 31% of 18-24s said they find a gluten-free claim on a product to be 'very appealing' compared with 8% of over-65s.
Food futurology: What will we be eating 10 years from now?
Within the next decade, trend forecaster Dr Morgaine Gaye predicts we will have moved beyond the current protein craze, be eating food made from 'the biggest ingredient of the future', and variety will play a greater role in all things fruit and veg.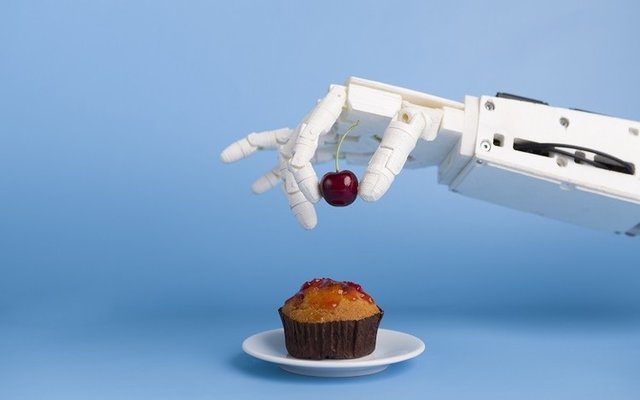 According to the Food and Agricultural Organization of the United Nations (FAO), the number of undernourished people or the ones that are facing chronic food deprivation increased from 804 million in 2016 to 821 million in 2020. Similarly, there is a multitude of people that aren't undernourished in terms of food but stay deprived of proper nutrition and subsequently suffer from ramifications of malnutrition and dietary deficiencies. Nutraceutical ingredients, a type of food additives help to ameliorate the medical problems that arise due to nutrition deficiency. The current millennial lifestyle is leading to more issues regarding malnutrition, and so, dietary supplements including nutraceutical ingredients have gained prominence in the market. The health concerns pertaining to nutrition is leading to growth opportunities in the nutraceutical market that had a market size of $31.4 billion as of 2020. The demand for nutraceutical market for various purposes will observe a definite demand in the future that is projected to observe a healthy compound annual growth rate (CAGR) of 6.80% during the forecast period of 2020 to 2025.
There is an increasing awareness about health and wellness in APAC, and discernibly so when people more often than not browse health blogs and videos to acquire knowledge about the same. There is a lot of reasons because of which APAC is found to be a lucrative nutraceutical ingredients marketplace, and some of them are rising undernourished and aging population in the region. This is substantially backed by advertisements and awareness campaigns regarding nutritional issues and benefits of the nutraceutical ingredients that is spurring people to purchase the products. Furthermore, there is an increased demand for nutritional products from athletes, which is further adding to the growth prospects in the APAC nutraceutical market that had a global market share of 37% in 2020.
Nutraceutical Ingredients Market Outlook
Nutraceutical ingredients are dietary supplements that are used in therapy of some diseases as functional foods, and they are categorized as organic ingredients and exotic ingredients. These are consumed in the form of liquid and powder. Owing to their advantageous effect in the daily diet, they are most prevalently used as dietary supplements. The growth opportunities for the vendors in the nutraceutical ingredients market is increasing due to their application as dietary supplements.
This is majorly attributable to the fact that nutraceutical ingredients, when consumed regularly in diet, impart a gamut of physiological benefits in a human body. People have not become aware of these benefits, and so, their application as dietary supplements is growing, and it is estimated that it will further grow with a substantial CAGR of 6.80% through to 2025.
Nutraceutical Ingredients Market Growth Drivers:
- The Rise in Disposable Personal Income
- The Increasing Geriatric Population
- The Application of Nutraceutical Ingredients in Drugs
Nutraceutical Ingredients Market Trends
In July 2020, NZMP which is a renowned global ingredient brand had launched innovative ingredients that had abundant protein. This innovation was done to cater to the demand from North American customers. The organization also formulated a unique protein-fortified dessert.
In August 2020, Innophos completed the acquisition of Novel Ingredients and created a $50 billion food and nutrition platform. The acquisition was envisioned to position the organization in the nutraceutical market.
In November 2020, Innophos again acquired the ingredient company NutraGenesis to further diversify its portfolio.
Nutraceutical Ingredients Market Challenges
The major challenge faced by the vendors in the nutraceutical market is that these food additives are expensive, and so, these are not affordable to everyone. Furthermore, the target customers have become health and nutrition conscious. While this seems to help the nutraceutical ingredients market, a substantial magnitude of customers are deviated to naturally occurring nutrient sources such as vegetable and fruits which dwarfs the market size. However, the growing concern regarding diseases and the augmented application of nutraceutical ingredients in drugs is chiefly spurring the sales in the market. Furthermore, some of the natural nutrients sources aren't adequate to suffice the dietary deficiency, which is opening up opportunities for the vendors in the nutraceutical market.
Nutraceutical Ingredients Market - Forecast (2020 - 2025)
Vestibulum rutrum quam vitae fringilla tincidunt. Suspendisse nec tortor.
Donec facilisis tortor ut augue lacinia, at viverra est semper. Sed sapien metus, scelerisque nec pharetra id, tempor a tortor. Pellentesque non dignissim neque. Ut porta viverra est, ut dignissim elit elementum ut. Nunc vel rhoncus nibh.
Donec bibendum nunc sit amet tortor scelerisque luctus et sit amet mauris. Suspendisse felis sem, condimentum ullamcorper est sit amet, molestie mollis nulla. Etiam lorem orci, consequat ac magna quis, facilisis vehicula neque.Donec facilisis tortor ut augue lacinia, at viverra est semper. Sed sapien metus, scelerisque nec pharetra id, tempor a tortor. Pellentesque non dignissim neque. Ut porta viverra est, ut dignissim elit elementum ut. Nunc vel rhoncus nibh, ut. Ut porta viverra est, ut dignissim elit elementum ut. Nunc vel rhoncus nibh, ut.
Editorial staff
NUTRA HORIZONS