IMMUNITY DRIVES 2020 SALES WHILE ENERGY AND MOOD
ARE WELL-PLACED
FOR FUTURE GROWTH
DIETARY SUPPLEMENTS: TRENDS

Western Europe is the third largest vitamins and dietary supplements (VDS) market in the world, behind Asia Pacific and North America, with sales of USD12.3 billion in 2020. Historically growth has been driven by a regional shift from a reactive to preventative approach to health, with consumers adopting healthier lifestyles and increasing their knowledge about the benefits of supplementation. In fact, Euromonitor's Health and Nutrition Survey, fielded in February 2020, found as high as 46% of respondents in Italy and the UK consider these products to be important to their overall health and nutrition. 2020 sees the exaggeration of this as the threat of Coronavirus (COVID-19) places importance on health and immunity for consumers. Stretched healthcare systems further shift the dial towards preventative measures as local authorities look to educate consumers on self-care and health management. In light of this, the market saw year-on-year growth of 5.2% in 2020 ahead of 2019 growth of 3.5%.
INTRODUCTION
Focus on immunity in 2020 saw strong performance of vitamin C, mineral supplements and echinacea, with immune positioned VDS outperforming the total market in year-on-year growth. Vitamin D also exhibited 13% year-on-year growth in the region in light of the widely-publicised potential link between deficiency in the vitamin and severe COVID-19 cases. Combination dietary supplements and probiotics added USD105 million and USD99 million to the region's size in 2020, respectively, with the former driven by products that combine vitamins with immunity boosting minerals such as combinations of vitamin C and zinc. For probiotics, growth continues due to the products association with gut health, immunity and mental wellbeing as public knowledge of the gut brain axis continues to develop. According to Euromonitor's Health and Nutrition Survey, in 2020 56% of European respondents took probiotics for digestive health while 39% and 15% took these for immune system and mood/relaxation, respectively.
BEST CATEGORY PERFORMERS
AMY ROLLINSON
Euromonitor International | United Kingdom
Amy Rollinson is a Health & Beauty Research Analyst at Euromonitor International, based in London.
Amy is involved in researching Beauty & Personal Care and Consumer Health industries in Western Europe and has extensive knowledge of regional and global trends in both industries. She also produces insightful content in her area of expertise and advises clients across Health & Beauty with a special focus on skin care and digestive health.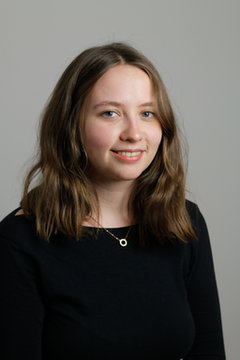 Mainstay VDS brands have increasingly been under threat over the past five years from smaller niche brands such as Sense*, D+ For Care and Anatome which have continued to enter the market over this period. 2020 provides some relief to this fragmentation, with the top 5 brands beginning to gain or maintain share. This is due to the short-term effects of COVID-19 on consumers' purchasing habits, with household names becoming favored as they enjoy brand confidence and perceived efficacy among consumers. In particular Klosterfrau Ltd and Vitabiotic Ltd brands are set to benefit from this desire for efficacy as their brands portray medicinal imagery on their products and conduct trials on end formulated products respectively. Well-timed launches also fueled growth of mainstays in 2020, with GSK's launch in Italy of its probiotic Multicentrum Duobiotico in December 2019 utilising a fast-growing category whilst highlighting its ability to support the immune system. Meanwhile Bayer launched its campaign for Supradyn Ricarica Mentale in February 2020, highlighting the product's use for mental fatigue and stress shortly ahead of these symptoms being felt by many during the first wave of Covid-19.
2020 PUTS A HALT TO MARKET FRAGMENTATION
E-commerce has been growing at rates above 10% year on year for the past five years with the channel seeing acceleration due to home seclusion in much of the region across 2020. According to Euromonitor's Voice of the Industry Survey fielded in April 2020, 51% of consumer health companies surveyed considered an increase in online shopping to be a permanent change to consumer shopping habits in light of COVID-19. Italy, Turkey and France continue to drive growth through chemists and pharmacists as the knowledge of pharmacists and trust in their recommendations gain further value to consumers post-pandemic. Customised and personalised subscription services such as Holland and Barrett's Healthbox and Vitl offer consumers expertise based on their individual health needs and lifestyle factors whilst having the additional benefit of convenience. However, as consumers increasingly balance health and affordability, further opportunity exists for discounters such as Lidl and Aldi in countries such as the UK, Denmark and Ireland, which have particularly relaxed regulations in comparison with the rest of the region.
CHANGES IN THE RETAIL LANDSCAPE
In the forecast period, the market will begin to be driven by value products as the market becomes economically hard hit by the pandemic, with the Eurozone's GDP expected to contract by 9.4% between 2020 and 2025. As disposable incomes fall in light of this, consumers will continue to value products they trust to work and proven efficacy will become key to growth. In light of COVID-19, all markets are expected to continue the shift towards general and immune health, while easy-to-consume formats such as sprays and sachets will gain prominence due to pill fatigue. Opportunity also exists in energy claims as working from home becomes commonplace, as well as mental wellbeing products as consumers prioritise this after a year of increased social isolation. While product launches have been largely focused on immunity in 2020, Holland & Barrett launched its Gut Powered Energy and Focus ranges prior to the pandemic, with energy positioned gummies launched since. Meanwhile, Dragonfly CBD has responded to the increased importance of mental wellbeing by launching its Vitamin D CBD oil in 2020, inspired by the vitamin D COVID-19 link, as well as rising anxiety in consumers.
According to Euromonitor's Product Claims and Positioning system, both Solgar and Myprotein are well placed to perform well in the forecast with a high number of online SKUs with immunity claims with 467 and 409 SKUs holding this claim respectively. Myprotein are also set to benefit from established e-commerce logistics as well as affordable price points and innovation in new formats such as sprays which further cement its position as a potential disruptor. However, VDS brands come under increasing threat from competition from food & nutrition which is set to continue into the forecast period. While historically this competition has largely been in the space of gut health with the rise of fermented food, kefir and kombucha, 2020 see's immunity take centre stage. The year saw Alpro launch its Daily Immunity product, an oat-based alternative milk containing echinacea, while juice shots such as those by Plenish continued to gain shelf space. As this competition continues, VDS brands must highlight the efficacy of their formulated products whilst emphasising their convenience.
BEYOND COVID-19: WHAT LIES AHEAD